When vacationing in Loreto, Mexico, you'll want to try the country's authentic cuisine and sink your teeth into fresh seafood, and the best restaurants in Loreto are at Villa del Palmar at the Islands of Loreto. In fact, three of the Villa del Palmar Loreto restaurants are in the top 10% of restaurants worldwide, which have earned them the Travelers' Choice Award. Based on the experiences of everyday travelers, these awards from TripAdvisor celebrate the restaurants that consistently prepare fabulous meals and provide fantastic experiences for travelers while they're away from their own homes. Seeing this prestigious award displayed at Villa del Palmar Loreto lets you know that you're in for a culinary treat.
Travelers' Choice Awards
Unlike other awards that come from elite professionals, the TripAdvisor Travelers' Choice Awards are based on the thousands of reviews that come in every day from travelers around the world. Based on their authentic experiences and genuine opinions, they leave ratings and reviews on restaurants, hotels, and experiences. The awards recognize travel and hospitality businesses that regularly receive positive reviews from travelers, making these some of the most prestigious and trustworthy awards.
Danzante Fine Dining
If you're looking for gourmet food and an elegant ambiance, Danzante is one of the best restaurants in Loreto. When you enter the restaurant, the aromas of Mexican spices will take over your senses, and the fine cuts of meat and fresh seafood are all prepared with local ingredients, showcasing true Mexican flair. There are also creamy pastas and hearty salads on the menu to satisfy any craving. Danzante has also won awards for its wine list, which includes bottles from up-and-coming vineyards in Baja California. Of all the different Villa del Palmar Loreto restaurants, you'll want to come here at least once, whether you're celebrating an anniversary or just the joy of being on vacation.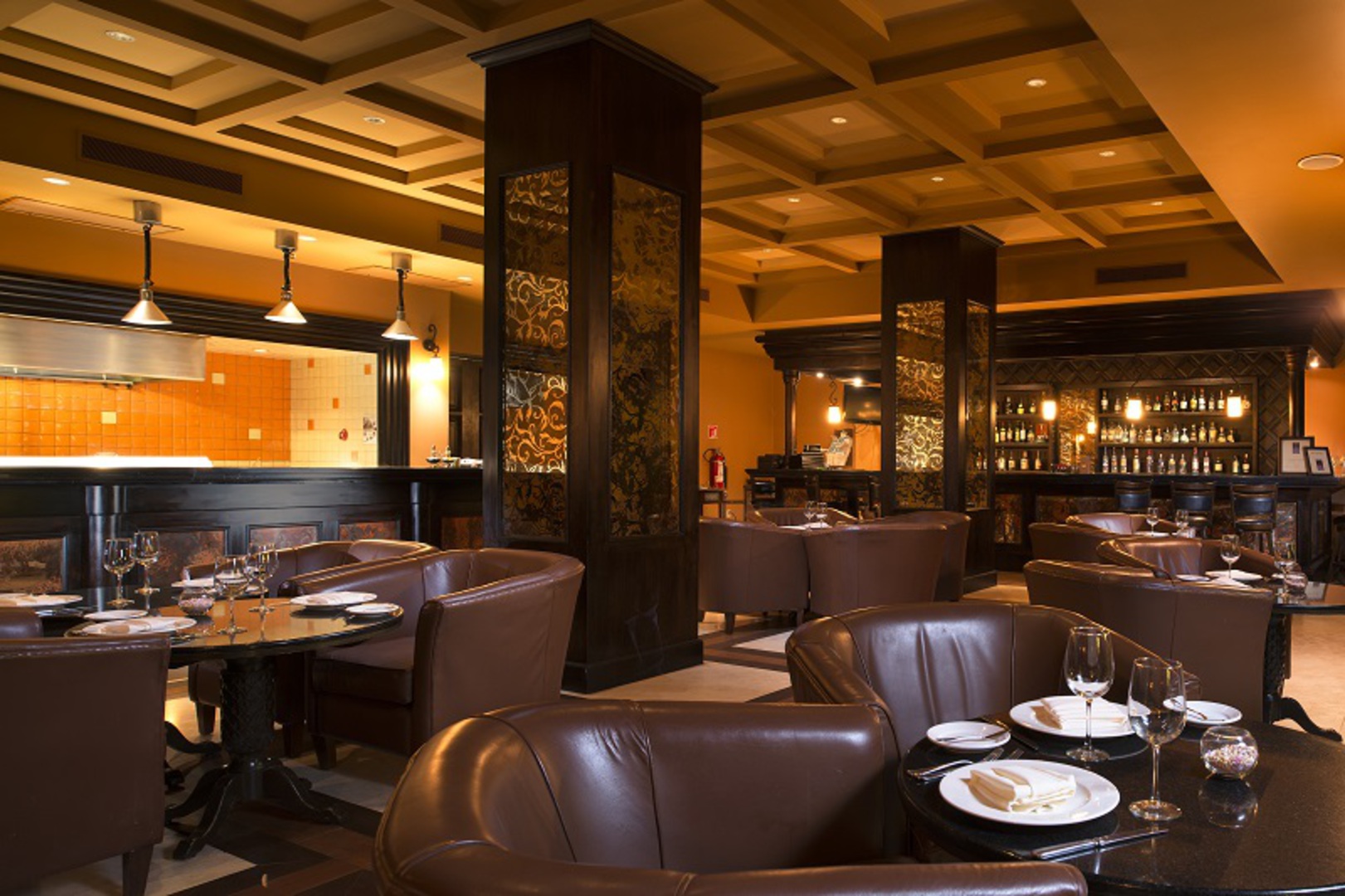 Casa Mia Restaurant
In addition to the bold flavors of Mexico, the Villa del Palmar Loreto restaurants highlight culinary masterpieces from around the world, and at Casa Mia, the chefs prepare exquisite Italian dishes. On the open-air veranda of Casa Mia, you can sip a cocktail or uncork a bottle of wine while soaking up beautiful mountain and ocean views. Dine on wood-oven pizzas, hearty sandwiches, and fresh salads for lunch or dinner. The warm hospitality and friendly staff will make you feel at home as you enjoy flavorful and savory Italian food.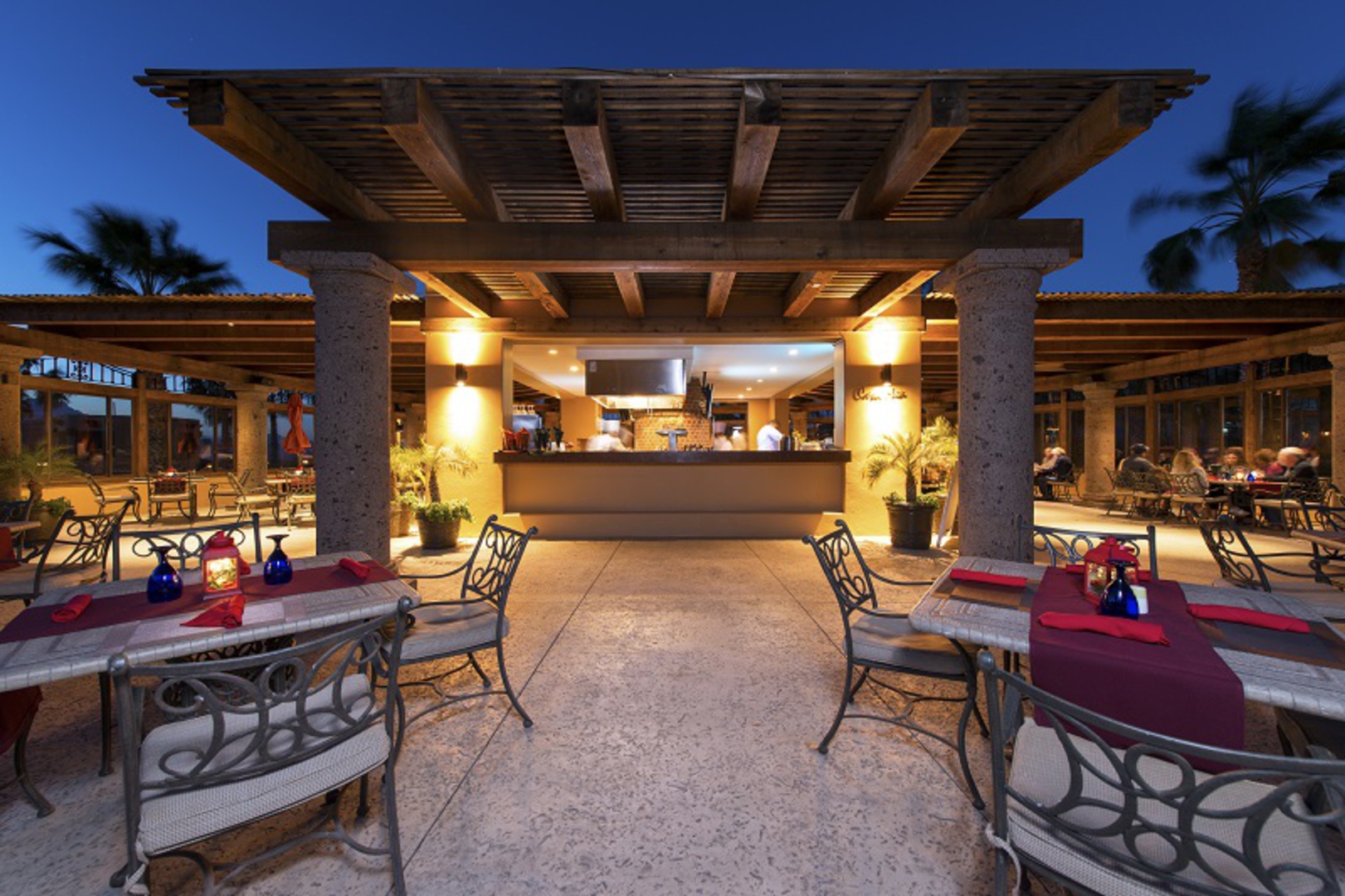 The Market Restaurant
This casual buffet-style restaurant has something that will appeal to every palate. Combining Mediterranean, Mexican, and American cuisine, the array of dishes at the Market Restaurant are all made with fresh and local ingredients. The restaurant also has the Esquina Mexicana, the Mexican Corner, with al' fresco seating and the fresh ocean breeze, the perfect spot for dining on traditional Mexican cuisine. Despite being one of the more casual restaurants at Villa del Palmar Loreto, the Market Restaurant has all the aromatic flavors and delicious ingredients of any fine dining establishment, earning itself a Travelers' Choice Award.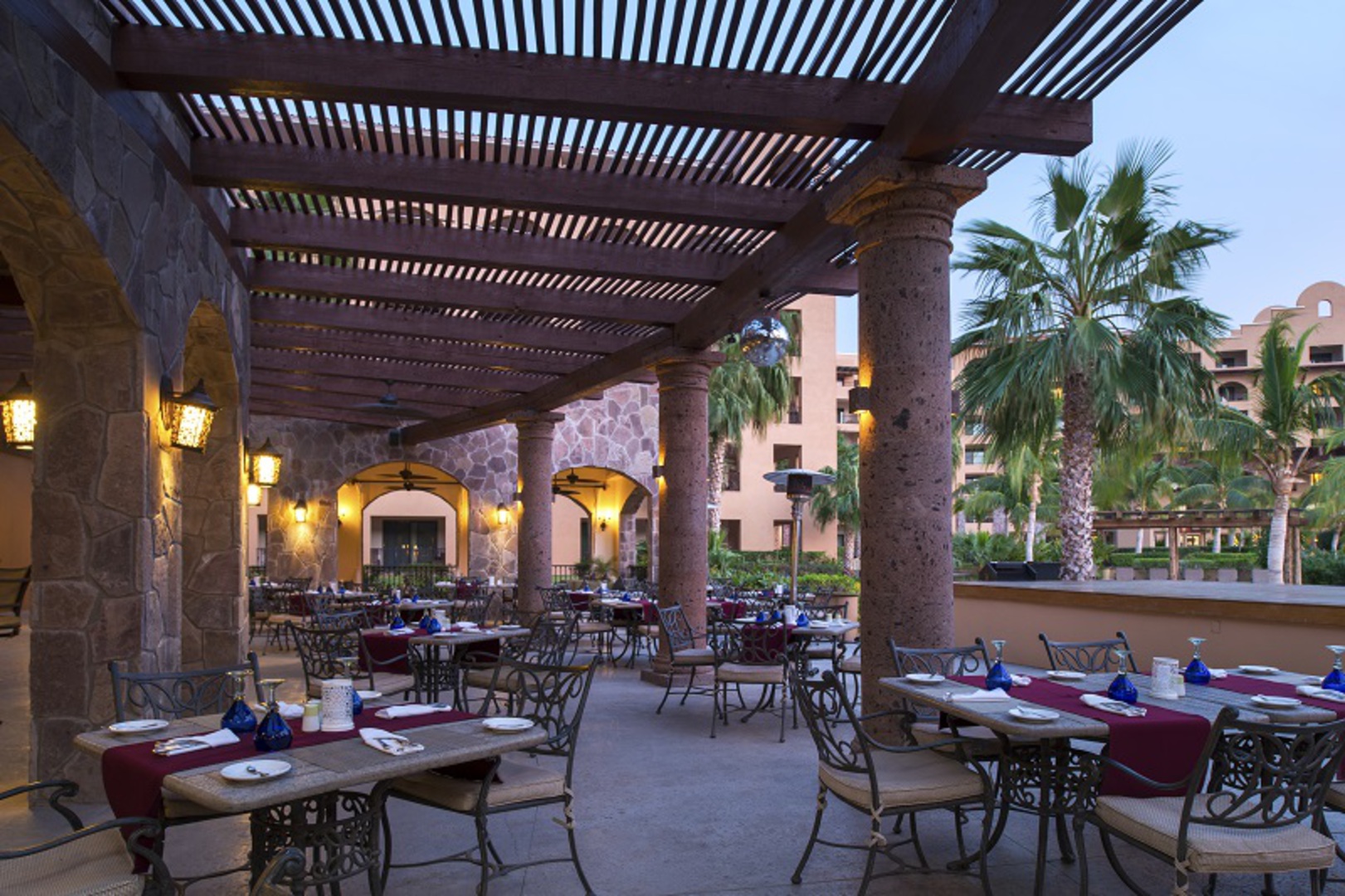 When you vacation at Villa del Palmar at the Islands of Loreto, you'll be able to eat every meal at an award-winning restaurant, and between these three winners, you'll have a variety of dishes and cuisines to choose from. As you raise a glass and finish your meal, you'll see why so many travelers agree that these are the best restaurants in Loreto.