Vacations at Villa del Palmar at the Islands of Loreto are known for many things, including delicious restaurants and incredible views, and with the addition of Casa Club to the all-inclusive dining package, there are even more tasty dishes to sample. Casa Club is located in the TPC Danzante Bay Clubhouse, overlooking sparkling waters and rolling mountains, but you don't have to be an avid golfer to enjoy a meal at this scenic spot. On the outdoor deck, you can enjoy the sweeping view of the landscape while starting your day with a hearty breakfast, fueling up at lunch, or simply sipping one of their specialty cocktails or a cold beer.
Casa Club is the best Loreto restaurant for golfers at TPC Danzante Bay, the prime choice for golfing in Baja. Before heading out to golf, athletes can fuel up with fresh tropical fruit or eggs prepared how they prefer, and afterwards, they can celebrate their wins and raise a glass to end their day on the course. However, with its delicious menu and spectacular view, more members and guests are venturing out here, and those who are staying at Villa del Palmar Loreto with the all-inclusive package now only need to sign for their meals here since they're included in their stay. Casa Club is open from 7 a.m. to 3 p.m. daily, and with indoor and outdoor seating, you can choose to either cool off from the sun or soak up the gorgeous weather while you dine.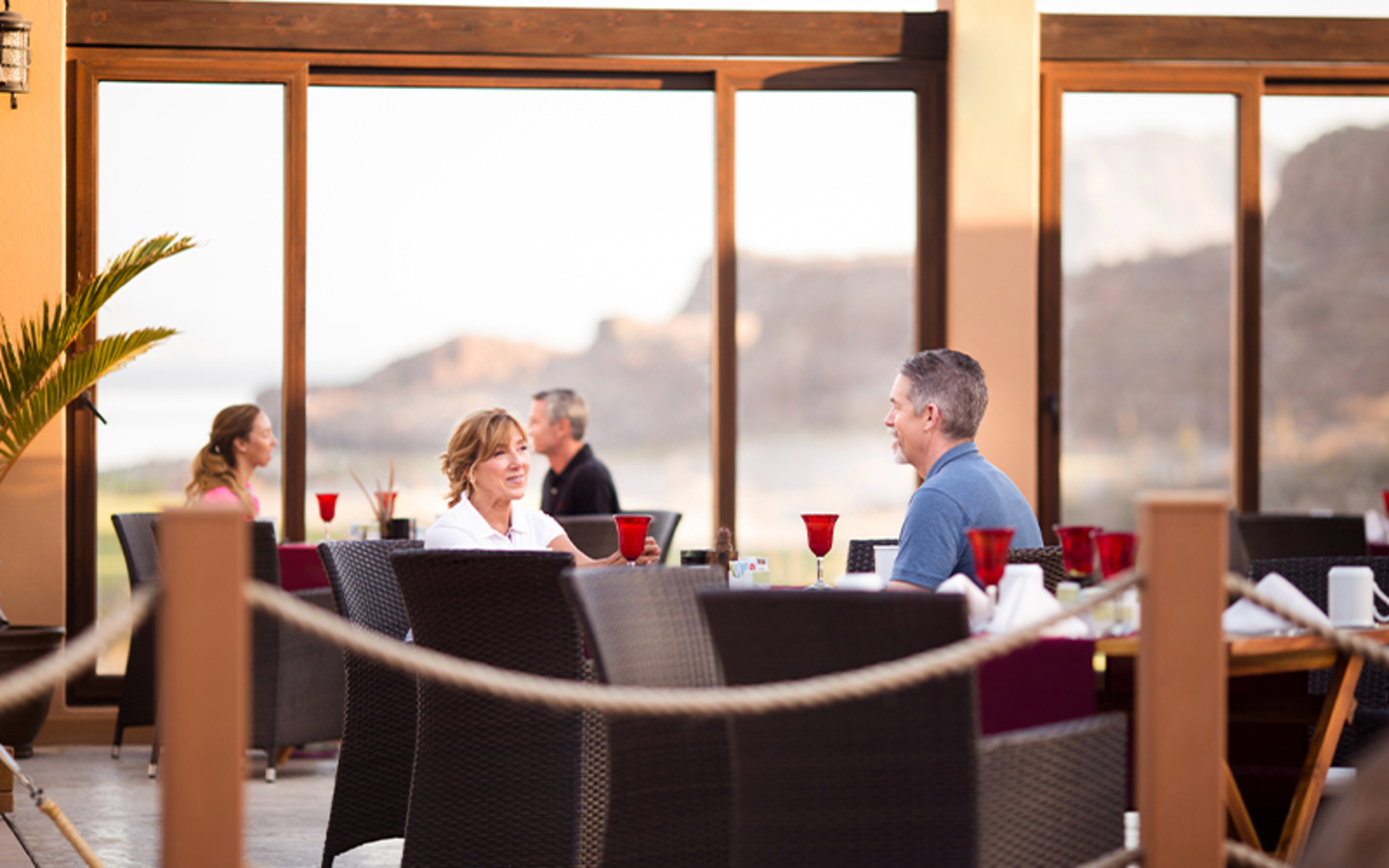 If you're wanting to go out to a Loreto restaurant for breakfast, Casa Club is the perfect choice. Its casual, relaxing ambiance is the perfect setting to watch the sunrise while having a leisurely breakfast. One of the most popular dishes is the Egg Sandwich Croissant, a flaky croissant filled with scrambled eggs, ham, and panela cheese: a traditional Mexican cheese made from pasteurized cow's milk. You can also order golden waffles, a stack of fluffy pancakes, or an omelette made exactly how you would like. With a cup of coffee and some tropical fruit, these meals are perfect before heading out for a round of golf or other Loreto adventures.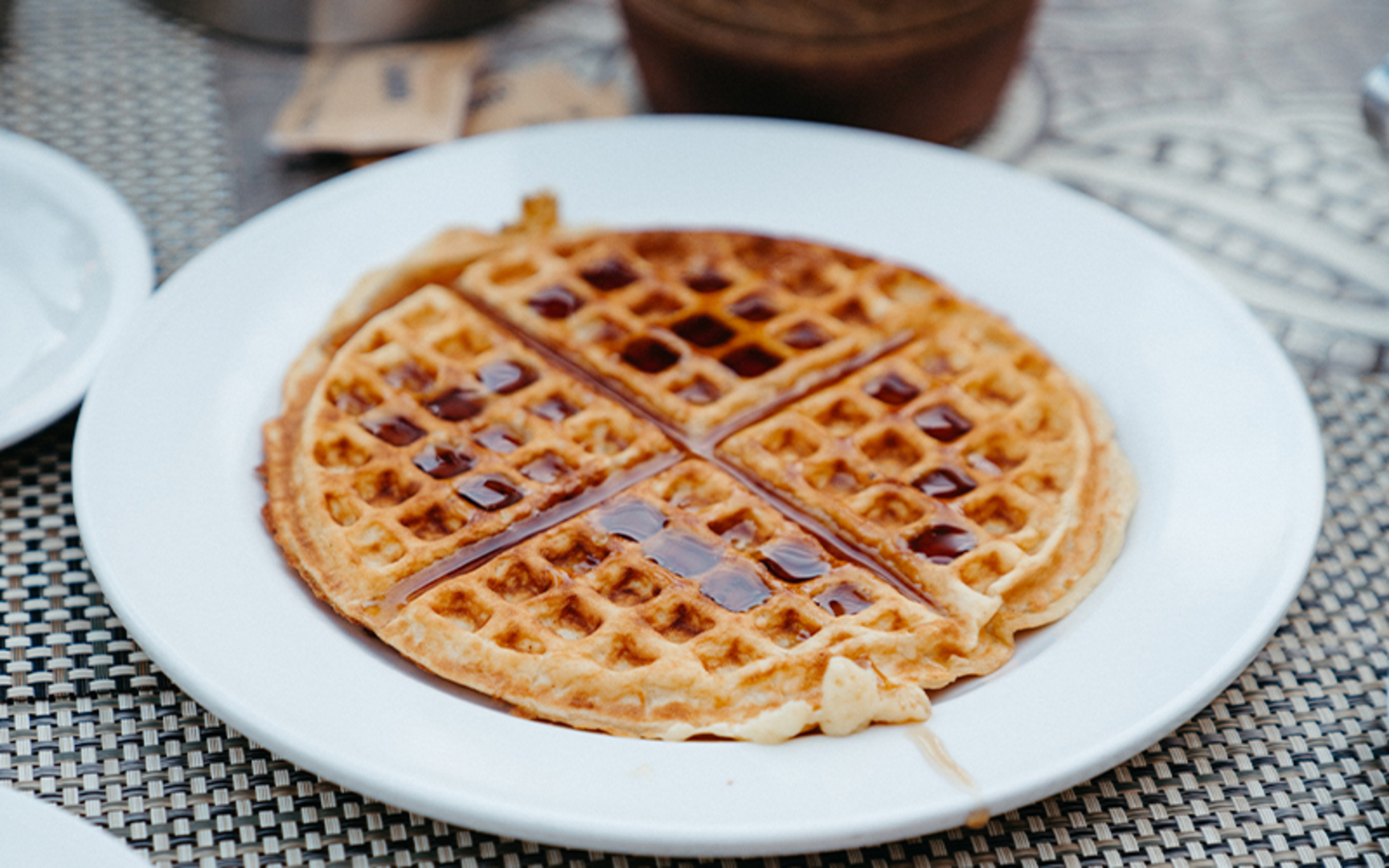 As one of the best resorts in Baja, the restaurants at Villa del Palmar at the Islands of Loreto are known for their culinary creativity, so for lunch, the staff at Casa Club puts their own unique twist on classic favorites. The Signature Burger Dog is prepared with beef steak and filled with Monterey Jack cheese. It's topped with barbeque sauce and an array of condiments. The Peanut Butter and Jelly Sandwich isn't your typical PB and J. There's a surprising third ingredient: bacon. This makes for a sweet and savory combination. If you're wanting something lighter but just as filling, order the Caesar's Salad Burrito: salad, chicken breast, parmesan cheese, and Caesar dressing wrapped in a warm flour tortilla. These three menu choices are popular go-to options, but you can't go wrong with any of the other burgers, sandwiches, burritos, tacos, or salads that make this one of the best Loreto restaurants.
When staying at Villa del Palmar at the Islands of Loreto, members are ready to be pampered and treated to the best the city has to offer, and this destination is well-known for its culinary scene. Every restaurant at Villa del Palmar Loreto showcases a different side of the city's cuisine, from traditional Mexican favorites to international dishes, and at Casa Club, members can now enjoy an array of unique and hearty meals with their all-inclusive vacation packages.