It's midway through April, which means it is time to start planning your Cinco de Mayo celebration. Whether you're vacationing in Mexico this May or hanging out at home, throwing your own Cinco de Mayo party is a great way to honor the Mexican culture and traditions you've come to love. From festive decorations to tasty treats, we've got a slew of Cinco de Mayo party ideas to inspire your get-together.
The History of the Holiday
You may be surprised to learn that Cinco de Mayo is actually a pretty small holiday compared to other important dates on the Mexican calendar. The holiday, which honors the victory of the Mexican army over the French in the Battle of Puebla is mostly celebrated in the state of Puebla with parades, reenactments, and games. The popularity of Cinco de Mayo celebrations came about in the 1960s in the United States when the Chicano community used the date as a means of honoring the culture, traditions, and heritage of the Mexican-American people. Now widely celebrated throughout the entire country, Americans can be found hosting and attending a range of Cinco de Mayo parties at restaurants, homes, and in neighborhoods.
Cinco de Mayo Party Ideas
No Cinco de Mayo party would be complete without music and games to keep the mood festive and the party going.
Music - Search for Cinco de Mayo playlists on Spotify or create your own by adding in salsa music, mariachi, latin hits, and banda music. You can even hand out maracas and drums and have people create their own festive beats.
Pinatas - If you're looking for games, hang a traditional pinata or two filled with sweets. This not only makes for great Cinco de Mayo decorations, but it's also a way to add tradition to your Cinco de Mayo celebration.
Games - Mexican lotería, or bingo, is also a fun game for all ages. Pass out cards and call out names to learn a few Spanish words and have fun in the process.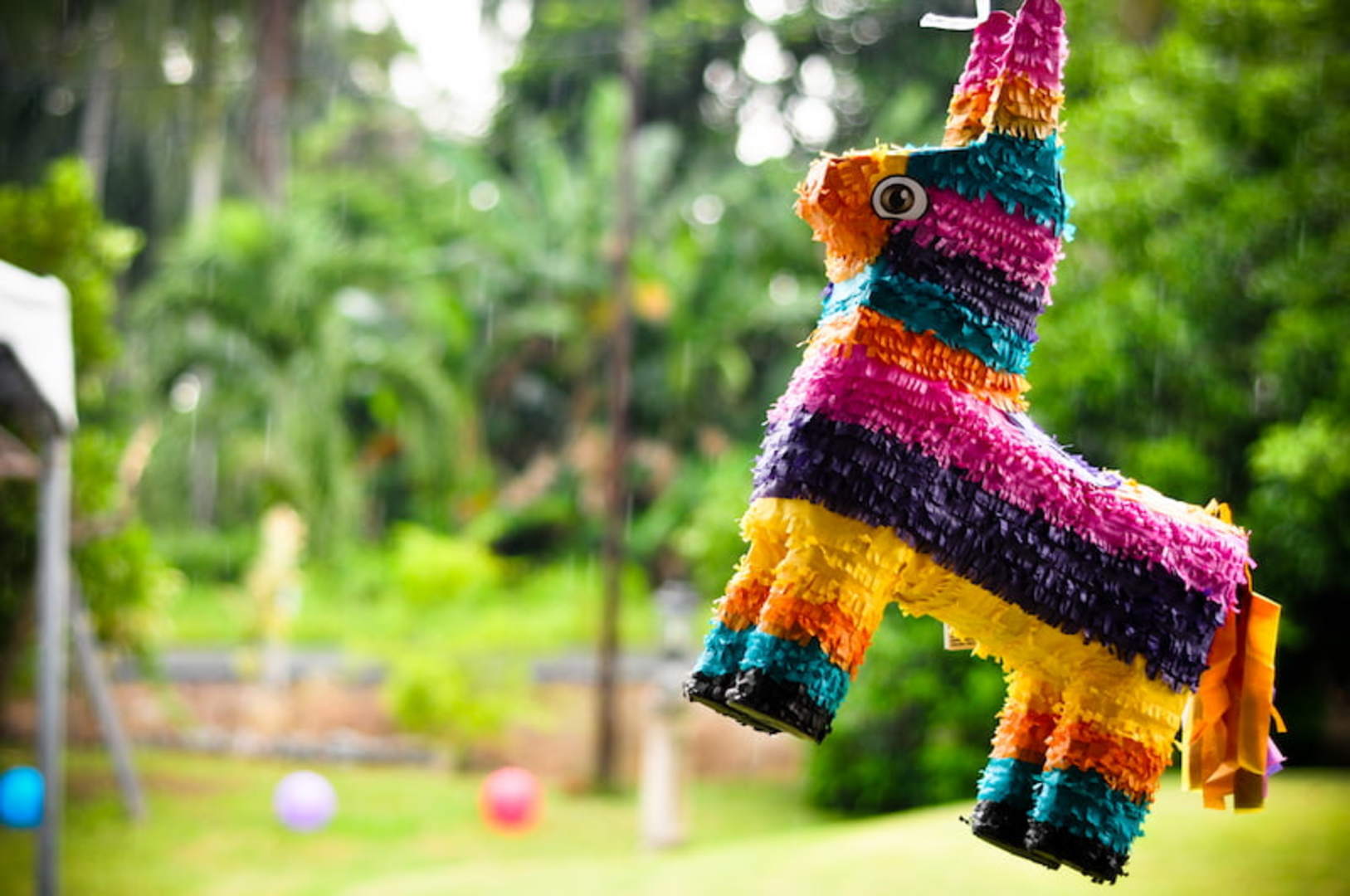 Festive Cinco de Mayo Decorations
The best Cinco de Mayo party ideas include a host of colorful decorations for your tables, chairs, and walls.
Colorful Tissue Paper Poms - Use various colors of tissue paper to create pom poms that can be hung from the ceiling or walls.
Paper Banners - You can also use the tissue paper to make traditional papel picado for banners that can be strung from one side of your party space to the other, similar to how you'll see it in the Pueblos Magicos of Mexico.
Centerpieces - Add in sombreros, cacti, traditional Mexican table runners, and flowers for the ultimate Cinco de Mayo decor.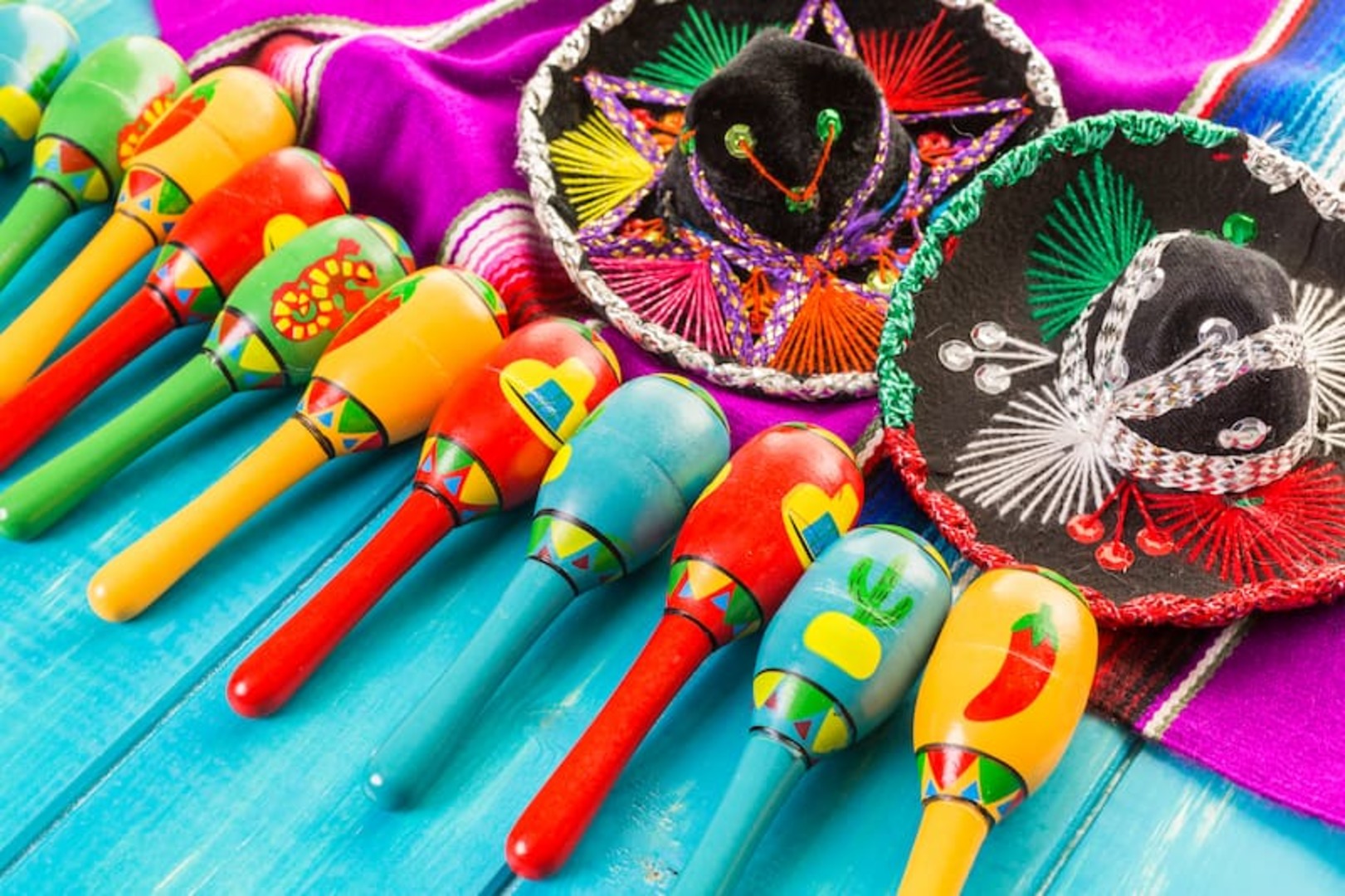 Food Ideas for Your Cinco de Mayo Party
Mexicans love to party, but they also love to eat, which is why you'll want to include a variety of traditional Mexican food and beverage favorites that will wow your guests and satisfy their cravings.
Taco Bar - Set up a taco bar with a variety of shredded beef, chicken, or pork, and include a range of garnishes, including cilantro, onions, tomatoes, cheese, and sour cream.
Chips and Guac - You'd be wise to throw in some fresh guacamole and Mexican salsa, in addition to refried beans as a fun snack or as a complement to your taco bar. Serve them with tortilla chips, tostadas, or tortillas for the ultimate Cinco de Mayo taco bar.
Desserts - Churros, Tres Leches cake, and flan are all excellent options for a festive Cinco de Mayo celebration that offers delicious, traditional Mexican desserts.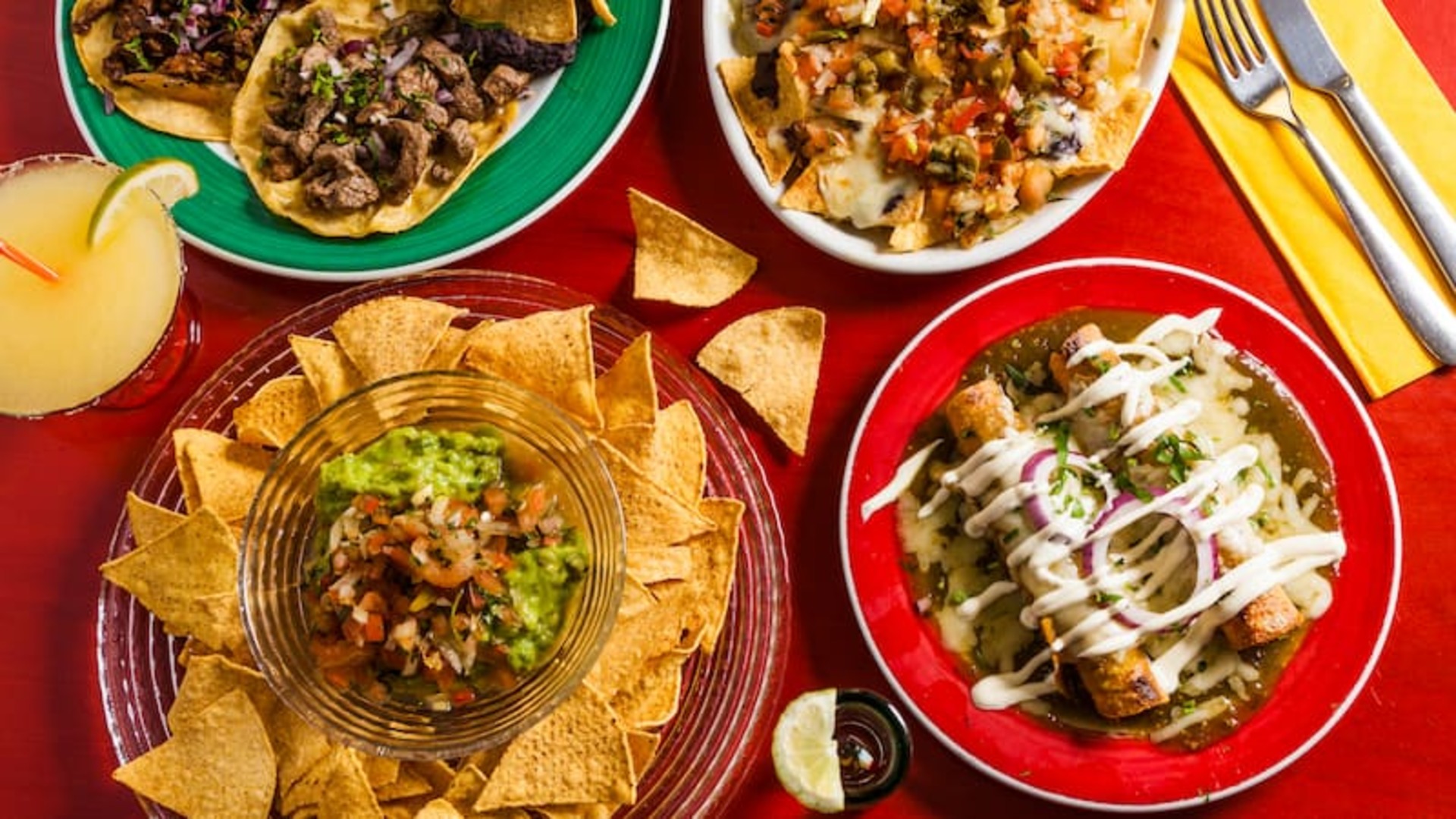 Traditional Mexican Drinks
Alcoholic Drinks - When it comes to throwing your own Cinco de Mayo celebration, don't skimp on the alcohol. Mix up some icy margaritas, chill some cervezas, and bring out the shot glasses because sipping tequila and mezcal is a standard at any good Cinco de Mayo party.
Non-Alcoholic Beverages -For the little ones, blend up some agua fresca, or fresh fruit water, and everyone will feel refreshed and ready to dance the afternoon away.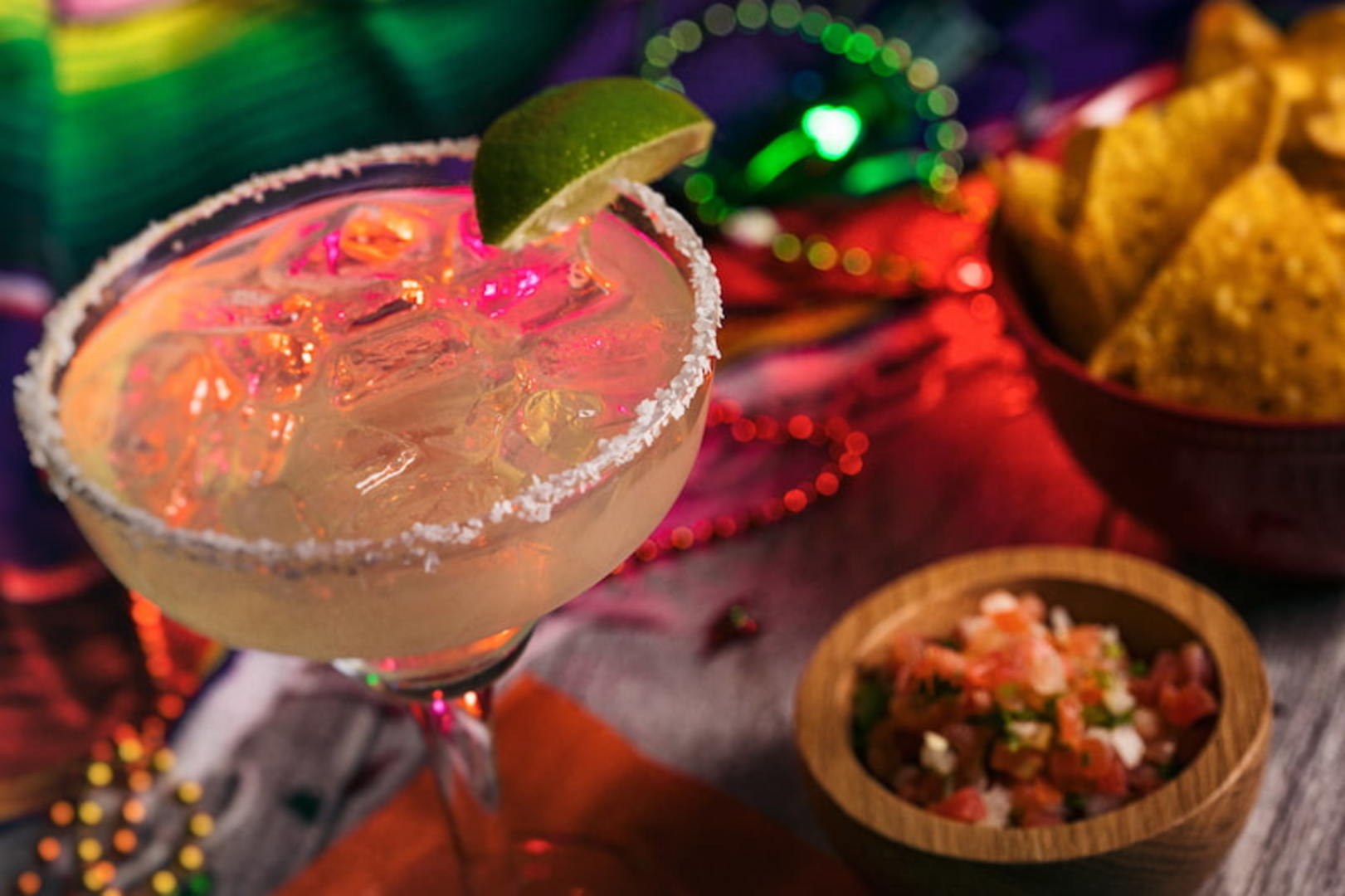 Hosting your own Cinco de Mayo party is the next best way to honor the traditions and culture of your home away from home. Use what you've learned while vacationing in Mexico to inspire your festivities, but remember that the key to any good Mexican party is the laid-back ambiance and being surrounded by friends and family having a good time!