Booking a vacation to a Mexico spa resort is the perfect way to reset your mind and recharge your body. By spending the day at a spa in Loreto, you'll find renewed energy for your vacation and feel refreshed when you return home. Sabila Spa is the ultimate destination for those seeking holistic treatments with natural properties and modern innovation. To make the most of your time, this agenda for the perfect spa day in Loreto will inspire you to relax physically and mentally.
8:00 A.M.
Morning Mindfulness
As you wake up in your suite at Villa del Palmar at the Islands of Loreto, the best Mexico spa resort, begin your day mindfully, bringing attention to your thoughts to start the day with a positive outlook. Within your suite, take some intentionally deep breaths, do a little journaling, and set an intention for your day. This intentional start to your day will increase the healing benefits of your treatments.
9:00 A.M.
Fuel your Body
After getting your mind prepared for a day at the spa in Loreto, it's time to focus on your body, and at Sabila Spa, you'll find a full menu of juices prepared with natural ingredients to fuel your day. They'll boost your immune system and detox your system. With your body feeling strong and healthy, you'll be ready for the healing powers of your different treatments.
9:30 A.M.
Hydrotherapy
The complete hydrotherapy circuit at Sabila Spa makes Villa del Palmar at the Islands of Loreto the premier Mexico spa resort. As you move through this circuit, you'll alternate between cold pools, jacuzzis, and steam rooms, and the changes in temperature will increase your circulation, getting your blood pumping oxygen throughout your body.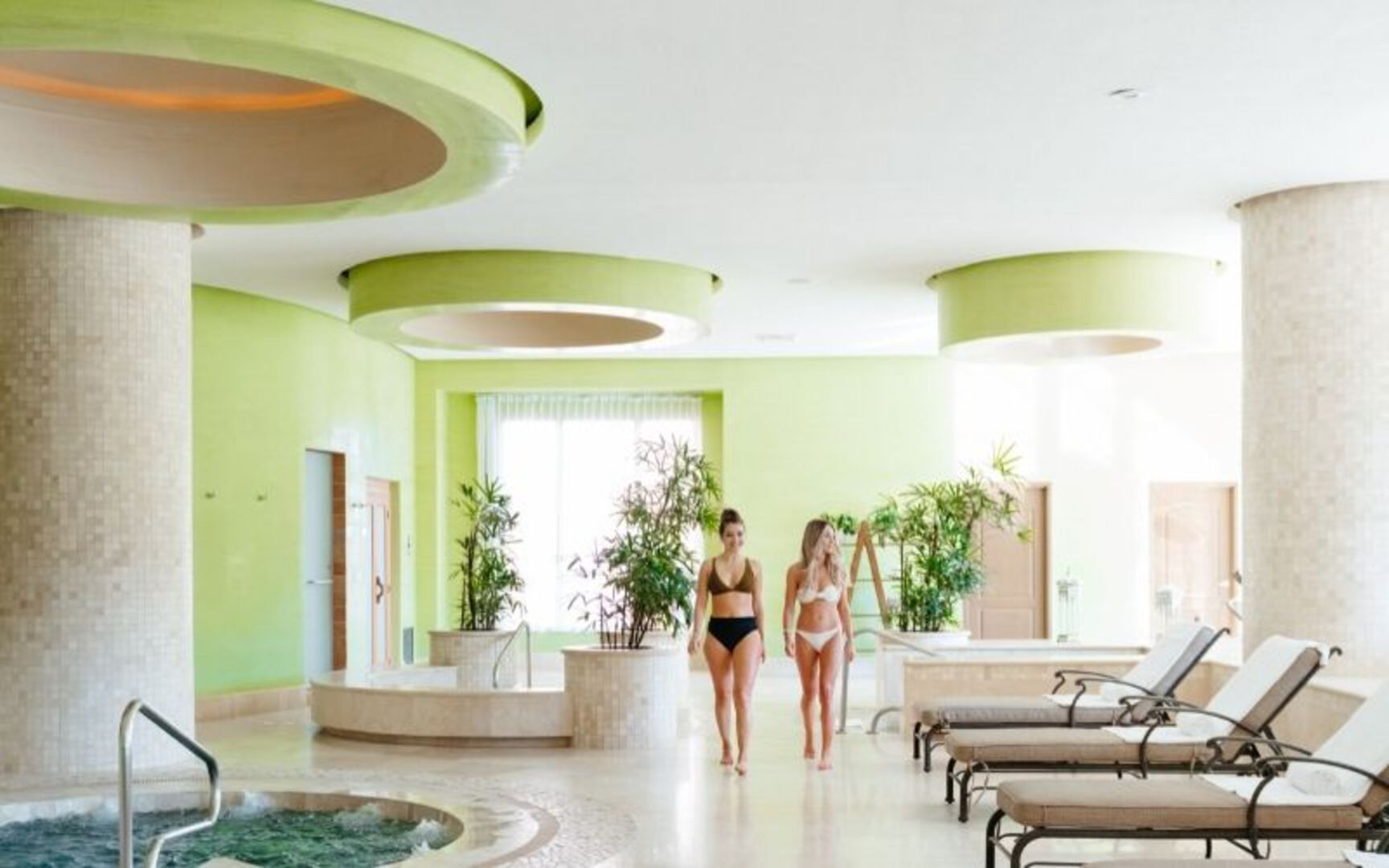 10:30 A.M.
Massage
There's no better way to spend a day at the spa than with a long, leisurely massage, and at Sabila Spa, the technicians will help you find the perfect treatment for you. While you'll be feeling completely pampered, these treatments also have truly healing properties. With a Classic Swedish Massage or After Sun Soothing Chamomile Treatment, your circulation will be improved, your skin soothed, and muscles relaxed.
12:00 P.M.
Lounge by the Pool
After a morning in the spa, take a moment to step outside for some sunbathing by the pool. Grab a good book or magazine while you soak up some vitamin D, but be sure to take care of your body with sunblock and a hat.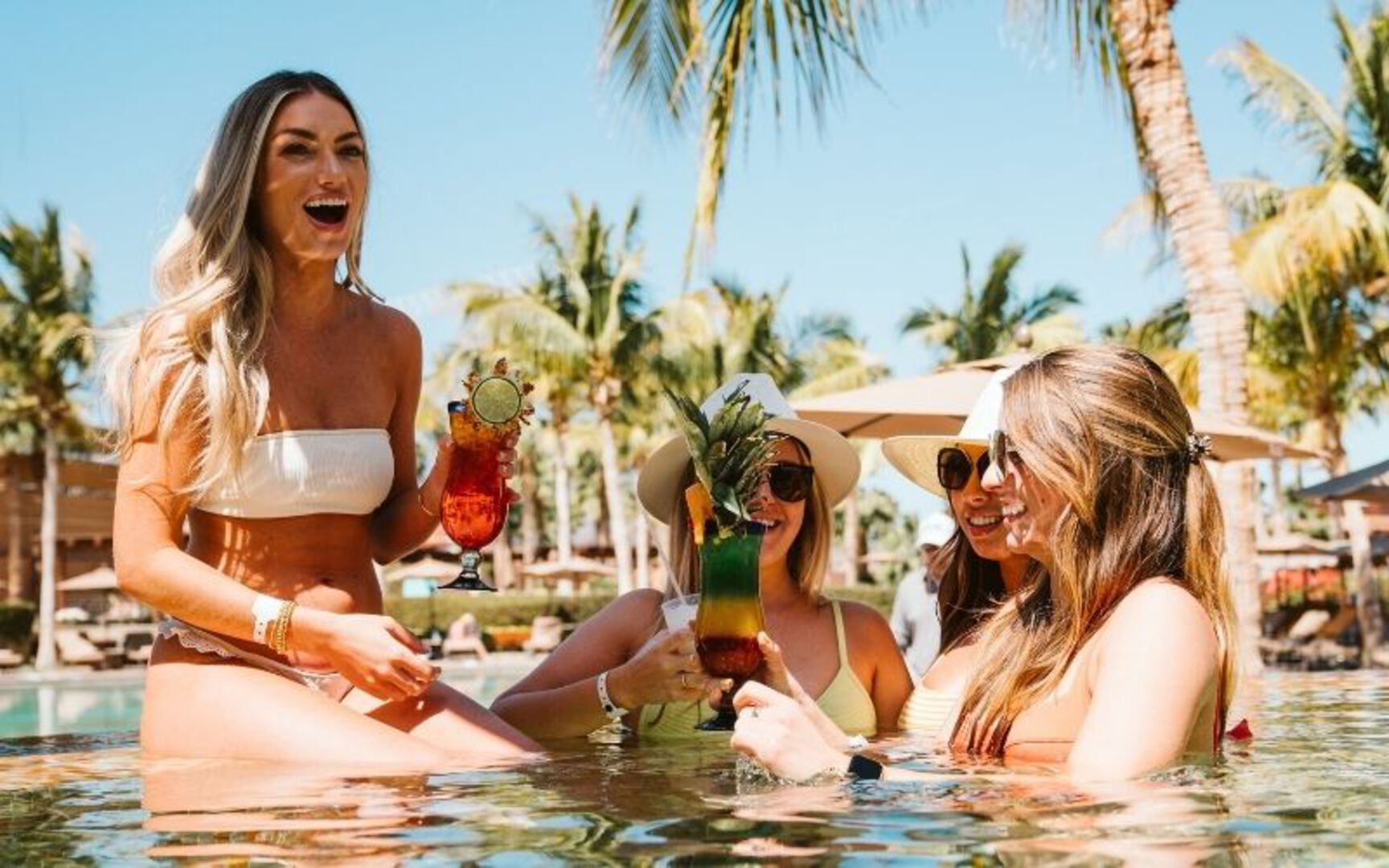 12:30 P.M.
Lunch
Before you head back to the spa, refuel your body with a healthy and flavorful lunch at one of the delicious restaurants at Villa del Palmar at the Islands of Loreto. The chefs here use aromatic spices and local ingredients to make hearty salads and authentic Mexican seafood dishes.
1:30 P.M.
Facial
When you head back to the spa, the team at Sabila Spa can help recommend a facial treatment that's perfect for your skin. One of the most popular treatments is the Sea of Cortez Deep Cleanser, which will get into your pores and detox your skin. This facial includes a specialized mask that's perfect for all skin types.
2:30 P.M.
Downtime
Now that you're all relaxed, take some time to relish this feeling. Enjoy some time to yourself without the distractions of work, family, and technology. Whether you go for a walk on the beach or curl up in your suite to relax, this time is just for you.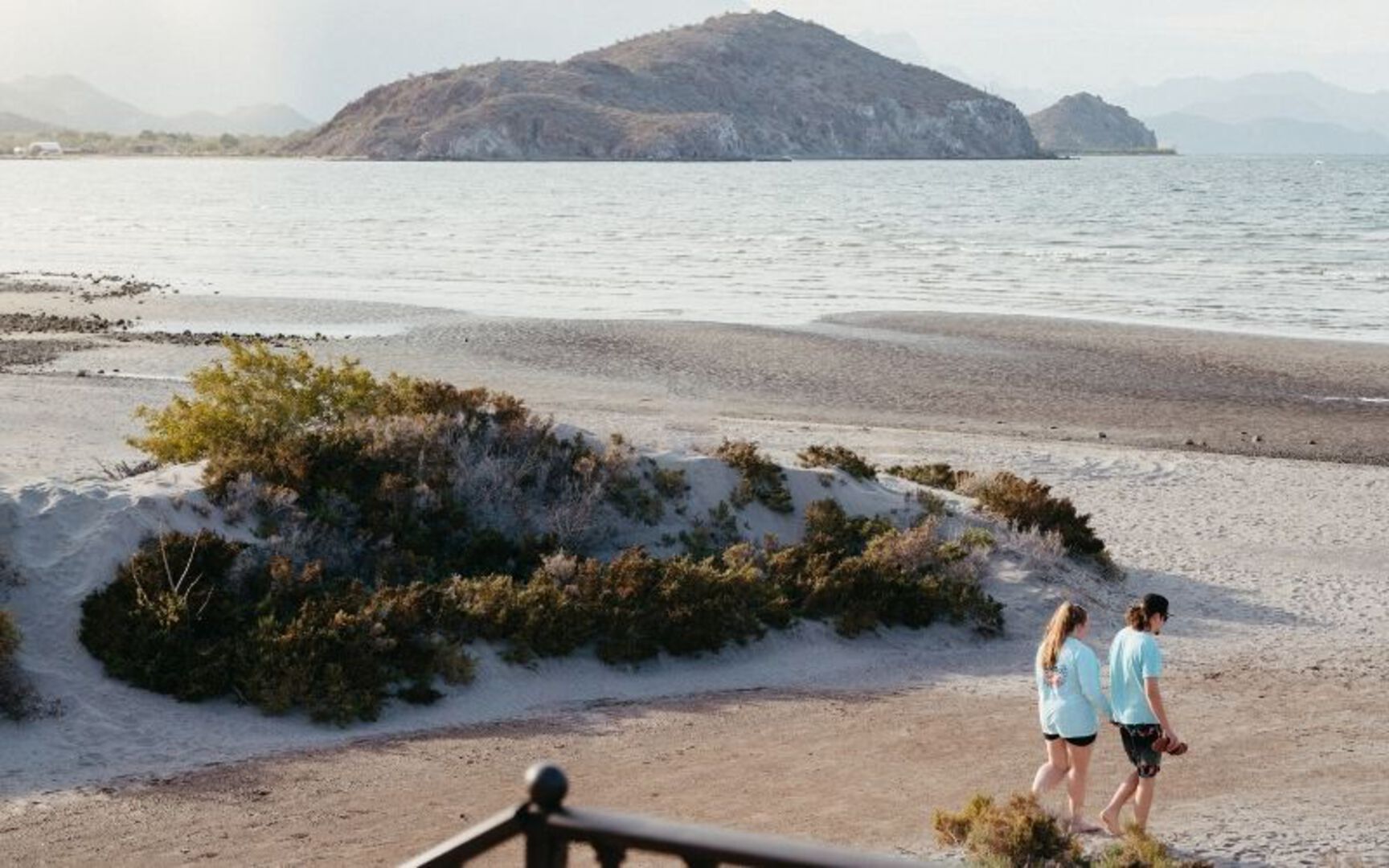 4:30 P.M.
Mani & Pedi
Before your day at the spa in Loreto comes to an end, take time to polish off your look with a manicure and pedicure. Removing dead skin and cleaning your nails will be the finishing touch, making you feel refreshed and renewed as you leave the spa.
6:00 P.M.
Dinner
When you're looking and feeling your best, it's the perfect time for a celebratory dinner at a fabulous Villa del Palmar Loreto restaurant. At Danzante Fine Dining, you'll find an award-winning wine list, and the sommelier can recommend the perfect bottle to pain with your meal. As the sun sets and lights up the sky, raise a glass to your health and wellness.