Since its construction, Villa del Palmar at the Islands of Loreto has been using sustainable practices in their day to day endeavors, keeping their carbon footprint to a minimum and doing their part to protect the natural environment that surrounds the resort. For the past six years, they've been cultivating a delicious farm to table experience through sustainable gardening practices so that members like you can enjoy memorable meals made with the freshest of ingredients. Now, they are taking their initiative a bit further, offering gardening experiences for those staying at the Mexico eco resort.
Sustainable Gardening at Villa del Palmar
As part of their objective to minimize their ecological impact, the eco-friendly resort set aside a plot of land that covers 72 square meters. The Garden Supervisor, Francisco Javier Murillo, looks after the plot, which now grows more than 25 different crops, including vegetables, fruits, and aromatic herbs. He works hard to make sure that the garden is well-maintained and that one of the resort's other ecological initiatives—organic composting—is carried out properly so the garden has rich soil that is otherwise hard to find in the region's arid landscape. Sustainable gardening has flourished under his guidance and the harvest is truly delectable.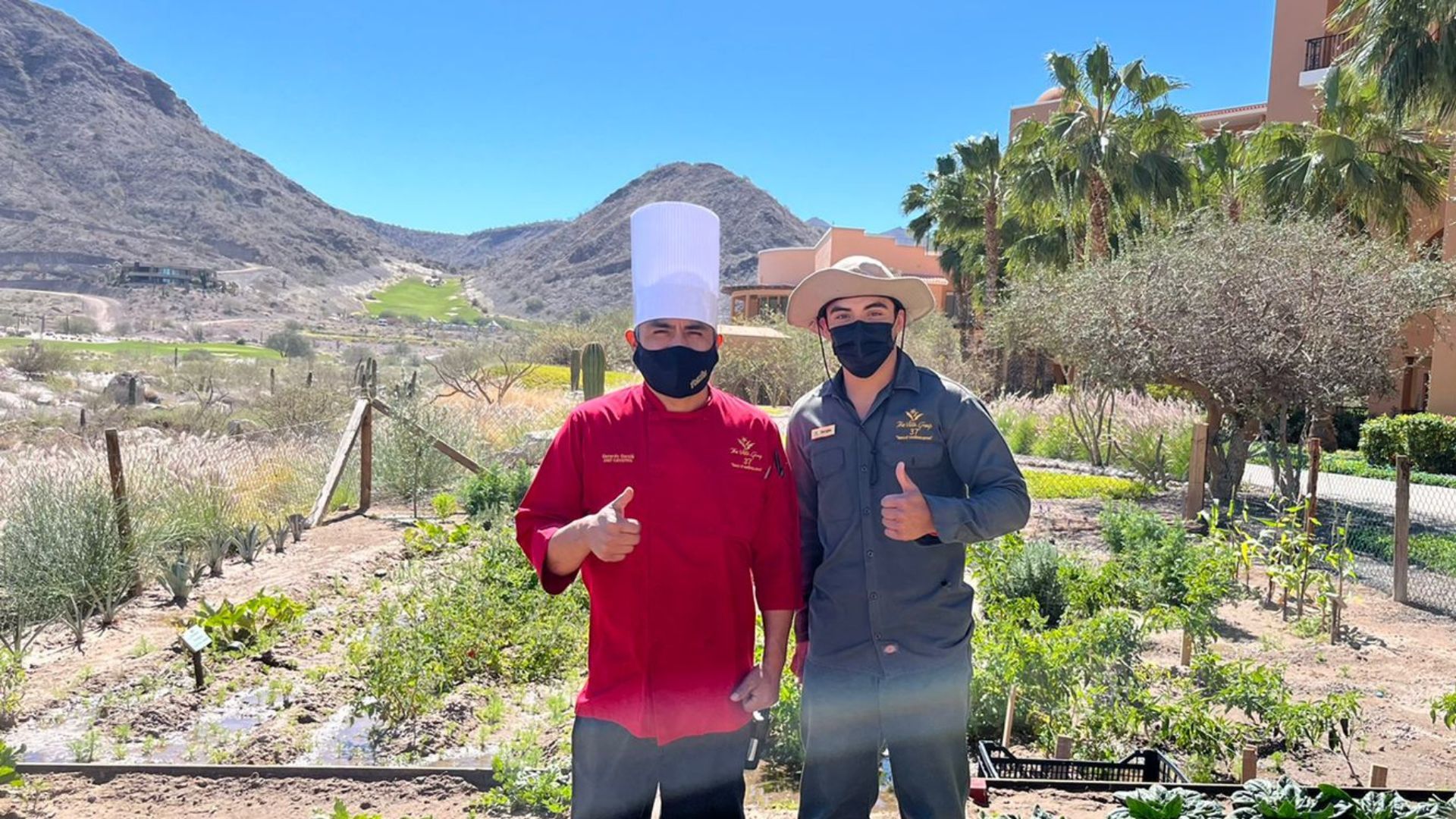 What's Growing in the Garden?
The fresh food and drinks offered at the Mexico eco resort employ a range of vegetables, fruits, and fragrant herbs that Francisco and his team have successfully cultivated at the resort's garden. In their daily meals, members may expect to find the epitome of a farm to table dining experience, locally grown produce that was farmed as close to mealtime as possible. From salads to margaritas, there's something to savor in almost every dish.
Vegetables: Spinach, Beets, Radishes, Cilantro, Epazote, Variety of Chilies, Cambray Onions, Chives, Squash.
Fruits: Watermelon, Canteloup, Cherry Tomatoes, Saladette Tomatoes, Olive, Orange tree, Pomegranate, Mango, Cucumber.
Aromatic Herbs: Basil, Lavender, Rue, Rosemary, Peppermint, Mint, Thyme, Oregano.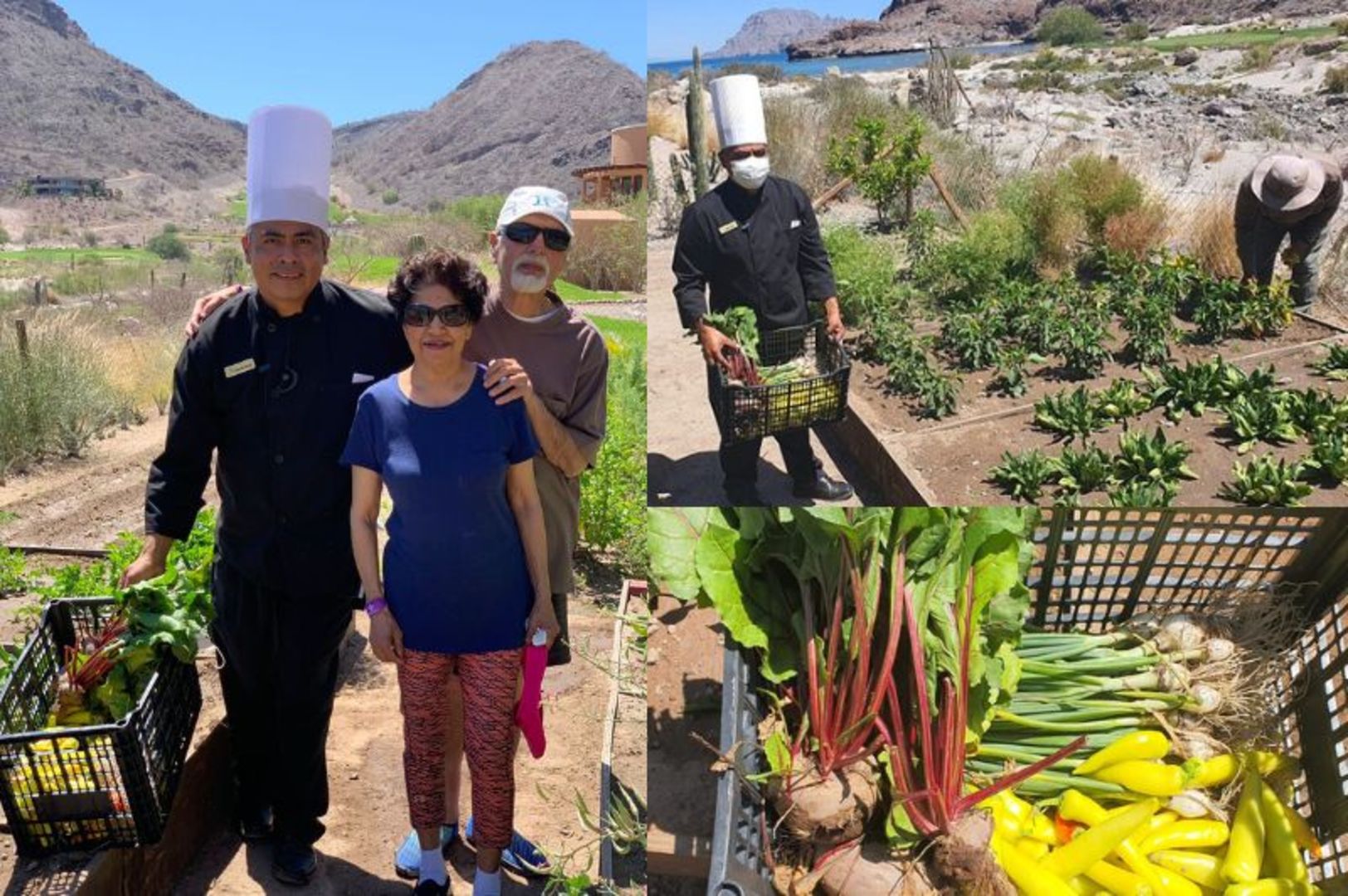 What Does Farm to Table Mean for Me?
The resort's sustainable gardening practices means fresher ingredients, healthier meals, and a more eco-friendly dining experience for all those eating at the resort. From flavorful salads to tangy margaritas, you can expect to find elements of your meal that were grown onsite. Whether enjoyed on their own or combined with the fresh seafood, fish, and meat served at the resort's restaurants, these farm to table options are simply delicious.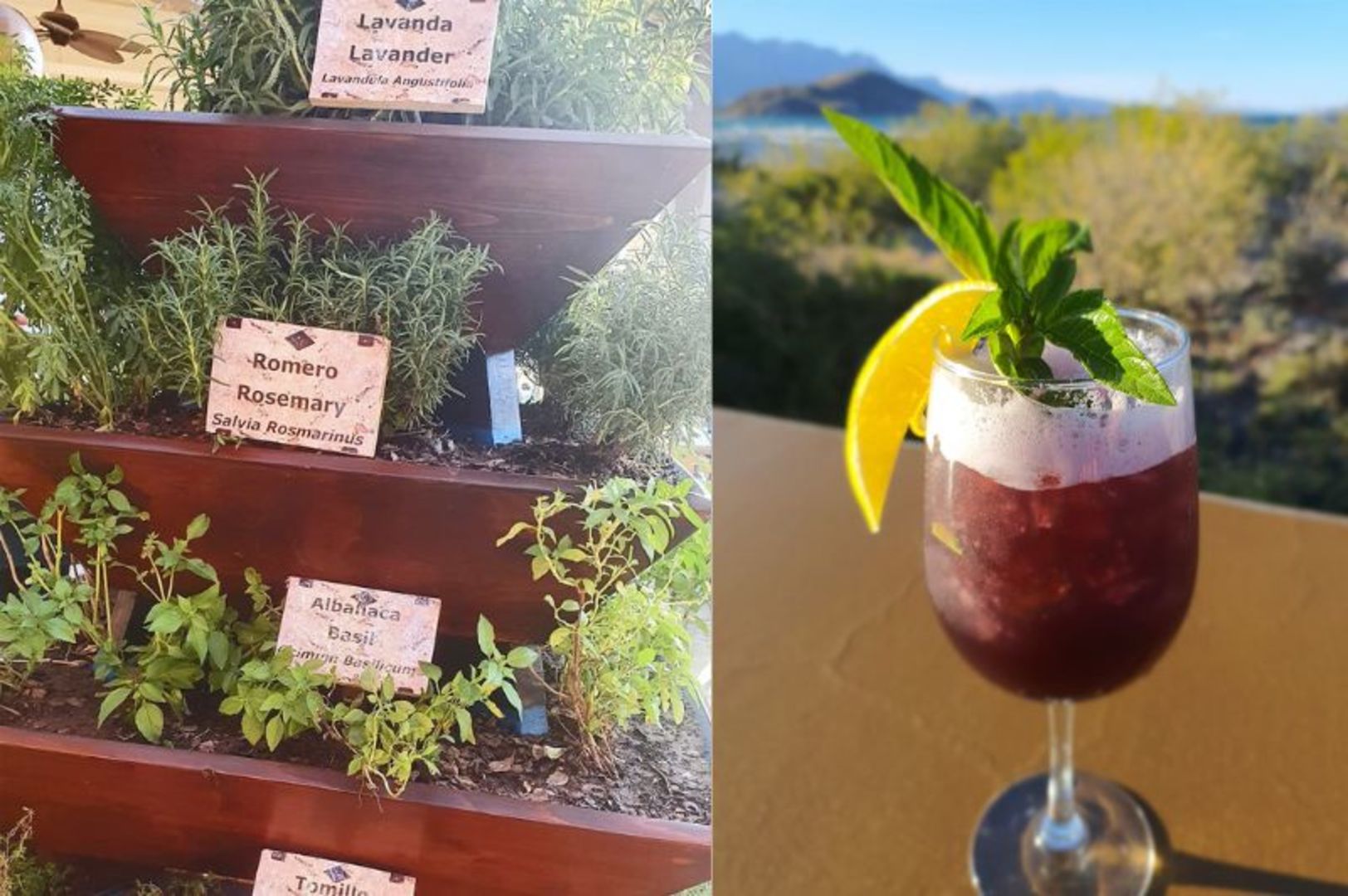 How Can I Get Involved?
Members wishing to leave their mark on their home away from home are invited to get involved by visiting the gardens between 10 and 6 p.m. throughout the week, or by planting seeds that Francisco and the other gardeners will help to cultivate. The gardens are a great place to learn and an even better place to enjoy the fruits of nature's bounty.