Are you ready to step onto the lush greens and discover the joys of golfing? We are thrilled to introduce you to TPC Danzante Bay's exclusive 1-2-3 Day Beginner Golf Academy, located within the stunning grounds you already know and love. As members, you've likely already experienced the beauty of our resort and witnessed the magnificence of the golf course in Loreto, but if you've never played a round at TPC Danzante Bay, you're in for a real treat. These golf lessons for beginners are your chance to unlock your golfing potential and delve deeper into the game you admire.
Join Forces with Seasoned Professionals
As members of our esteemed community, you already know the dedication and expertise our resort prides itself on. TPC Danzante Bay's Beginner Golf Academy is no exception. Our team of passionate and experienced golf professionals is ready to guide you through every step of your golfing journey. With their unrivaled knowledge and commitment to your success, you can trust that you will receive the highest level of instruction and support during these beginner golf lessons. .
Flexible Beginner Golf Lessons Tailored to Your Schedule
We understand that as members, your time is valuable. That's why TPC Danzante Bay's Beginner Golf Academy offers flexible lesson schedules designed to fit seamlessly into your resort experience. Monday to Friday, from 9:30 AM to 11:00 AM, you can join small groups of 2 to 6 people for these engaging group lessons. This personalized approach ensures that you receive the attention and environment you need to thrive and enhance your golfing skills.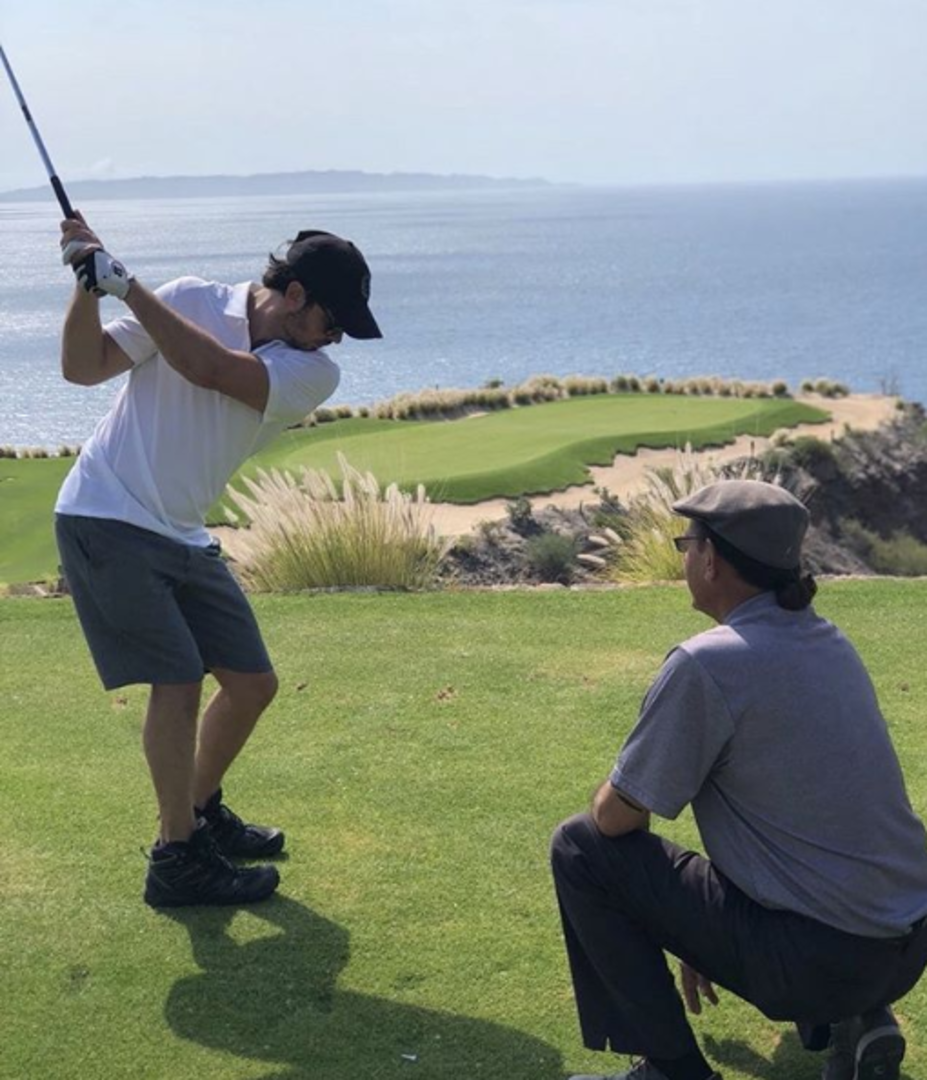 Comprehensive Lesson Packages that Meet Your Needs
TPC Danzante Bay's Beginner Golf Academy offers three distinct lesson packages, each meticulously designed to suit your unique requirements and desired level of immersion:
1-Day Package ($89 USD per person)
Immerse yourself in the world of golf with an introductory session that covers the essentials. During this 90-minute group lesson, you will receive comprehensive instruction on the short and long game, along with the necessary golf clubs and range balls for practice. Build a solid foundation for your golfing journey.
2-Day Package ($165 USD per person)
Take your skills to the next level with this comprehensive package. In addition to mastering the short and long game, you will receive dedicated instruction on perfecting your putting technique. What's more, you'll have the opportunity to practice your newfound skills on TPC Danzante Bay's remarkable 9-hole putting course, right within the familiar and breathtaking surroundings of our resort.
3-Day Package ($240 USD per person)
Elevate your golfing prowess with an immersive three-day experience that delves deep into your long game and provides valuable insights on optimizing your driver. Gain confidence in tackling longer holes and maximize your driving potential. The stunning vistas of TPC Danzante Bay will serve as your backdrop as you refine your skills.
The Perfect Blend of Fun and Learning
At TPC Danzante Bay, we understand that creating enjoyable experiences is at the heart of our resort. The golf professionals are committed to fostering a positive and fun-filled atmosphere, ensuring that your learning journey is as engaging as it is educational. With their support and guidance, you can rest assured that you'll have a memorable time while honing your golfing skills.
If you've ever dreamt of becoming a skilled golfer, TPC Danzante Bay's 1-2-3 Day Beginner Golf Academy is your gateway to achieving that dream. With expert instruction, flexible schedules, and comprehensive beginner golf lessons, you'll have all the tools you need to embark on a rewarding golf adventure. Whether you choose the 1-day, 2-day, or 3-day package, you can be confident that TPC Danzante Bay's golf professionals will guide you every step of the way. So, grab your golf clubs and watch your golf dreams become a reality.
To purchase golf options contact Member Services:
Email: memberservices@resortcom.com
Phone: 1 866 668 9088