For golfers, there's no better vacation than traveling to international courses that are designed to test their skills and showcase the beauty of the world. At the top of their travel bucket lists are destinations where golf course designer Rees Jones has left his mark. The list of what courses did Rees Jones design features cities all over the world, including Loreto, Mexico where you'll find TPC Danzante Bay. Nestled along the shores of one of Mexico's most tranquil and beautiful cities, this course has won multiple awards, and it's part of the luxurious Villa del Palmar at the Islands of Loreto, one of the best places in the world to stay and play.
Golf Course Designer Rees Jones
Rees Jones grew up on golf courses as he followed his father, another legendary designer, on surveying trips. After studying at both Yale and Harvard, Rees Jones followed in the footsteps of both his father and brother and even worked with them before opening his own design firm. Throughout his career, he's designed and renovated over 100 golf courses while pioneering environmentally friendly techniques.
When you look at what courses did Rees Jones design, you'll see Jones's signature respect for nature. The top Rees Jones golf courses include Black Lake Golf Club, in Onaway, Michigan; Cascata in Boulder City, Nevada; and Lake of Isles in North Stonington, Connecticut. During the construction of these courses and TPC Danzante Bay, Jones was careful to preserve natural flora that needed to be moved, incorporating it in new ways on the course.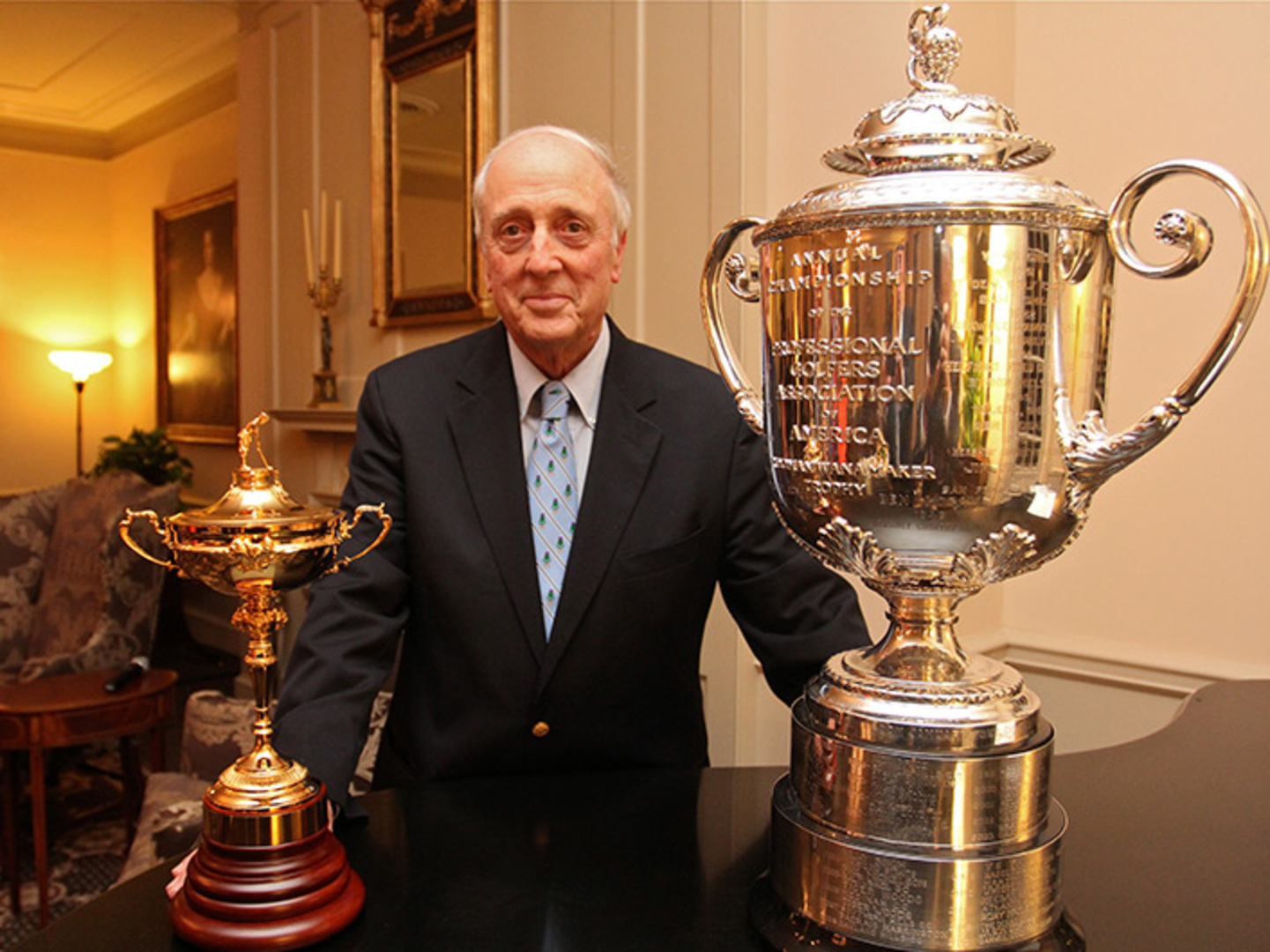 Photo: reesjonesinc.com / Rees Jones pictured with the Ryder Cup and Wanamaker Trophy, awarded to the winner of the PGA Championship. The Black Course at Bethpage State Park will host the 2019 PGA Championship and the 2024 Ryder Cup.
Loreto's Premier Golf Course

Because Loreto is a small town, golf course designer Rees Jones had plenty of untouched land to inspire him when planning out TPC Danzante Bay. The fairways of the course wind through valleys surrounded by the Sierra de la Giganta Mountains and up to cliffs overlooking the Sea of Cortez.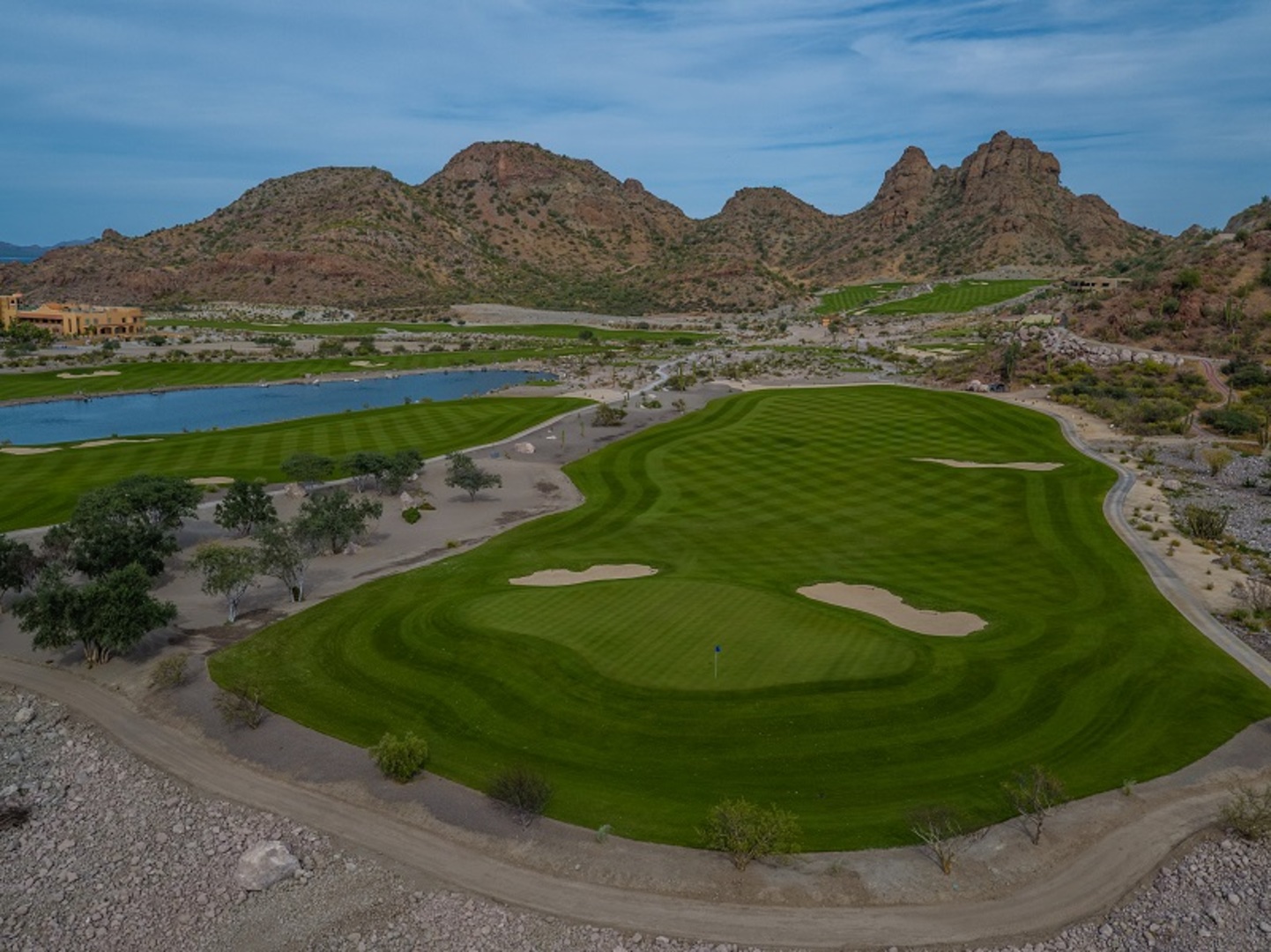 The natural curves and undulations of the land create barriers and challenges that will test the skills of even the most seasoned golfers. While this will require your full attention, take time to soak up the sweeping views of Loreto that await you.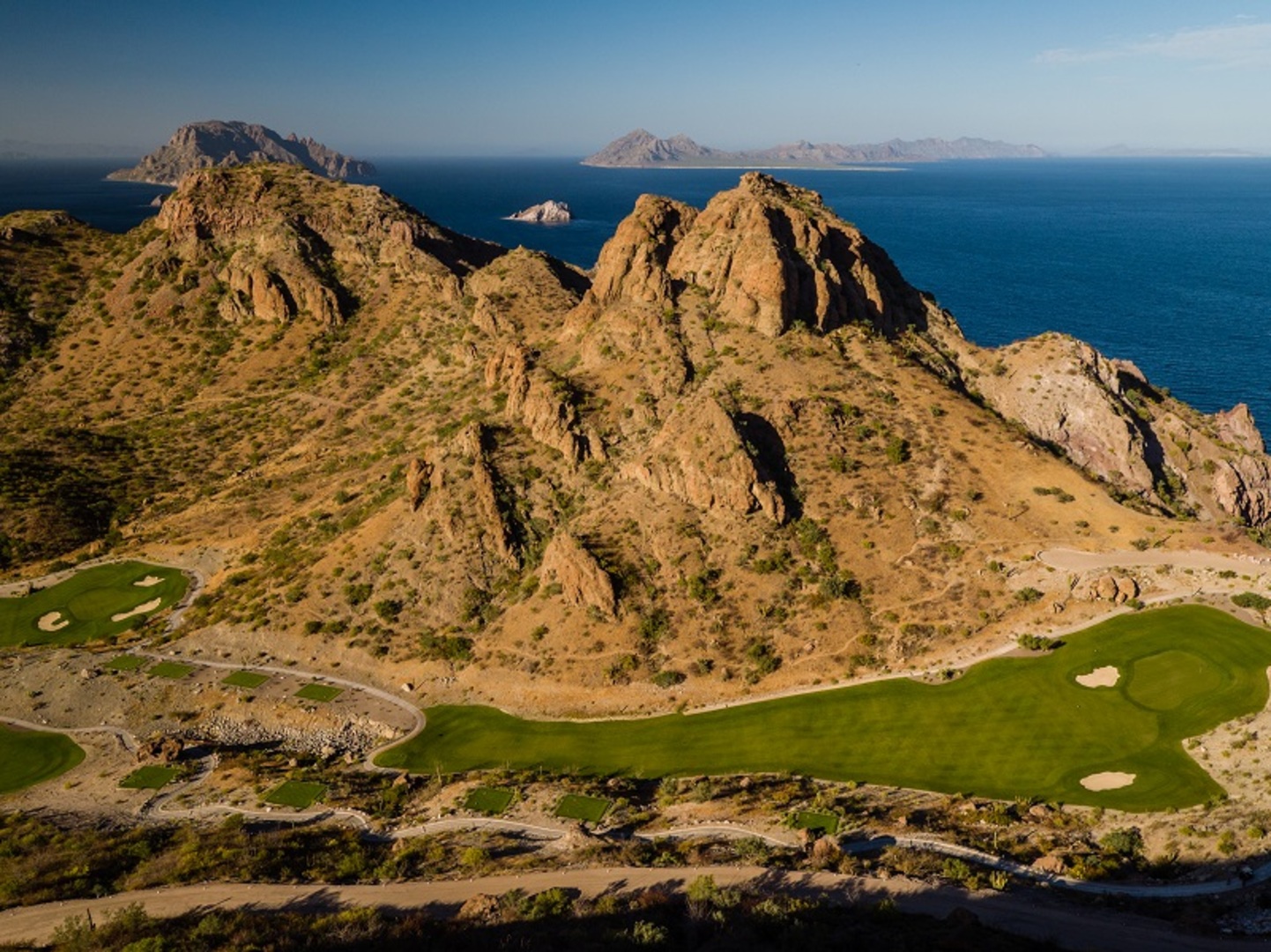 The most iconic spot of TPC Danzante Bay, and perhaps of all the Rees Jones golf courses, is the 17th hole. Perched on a cliff jutting out 250 feet over the sea, the green is a spot to stop and breathe in the ocean breeze.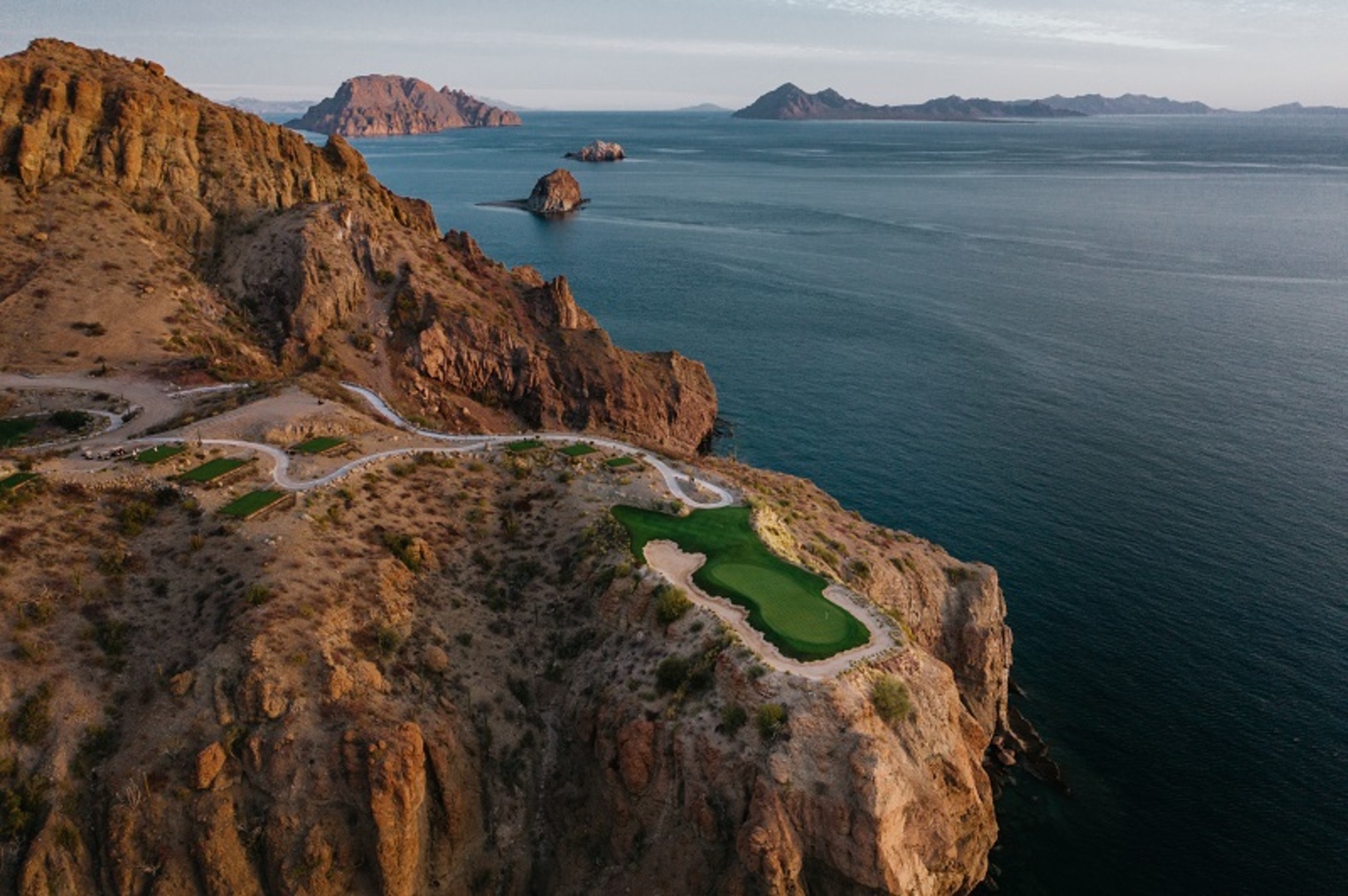 What to Do at TPC Danzante Bay
When playing at TPC Danzante Bay, there's so much to experience. Fuel up before teeing off at the luxurious Clubhouse Restaurant, and dine on Mexican favorites, like chilaquiles, and tropical fruit. From there, check out the latest in golf technology at the on-site pro shop before running drills and warming up on the course putting green.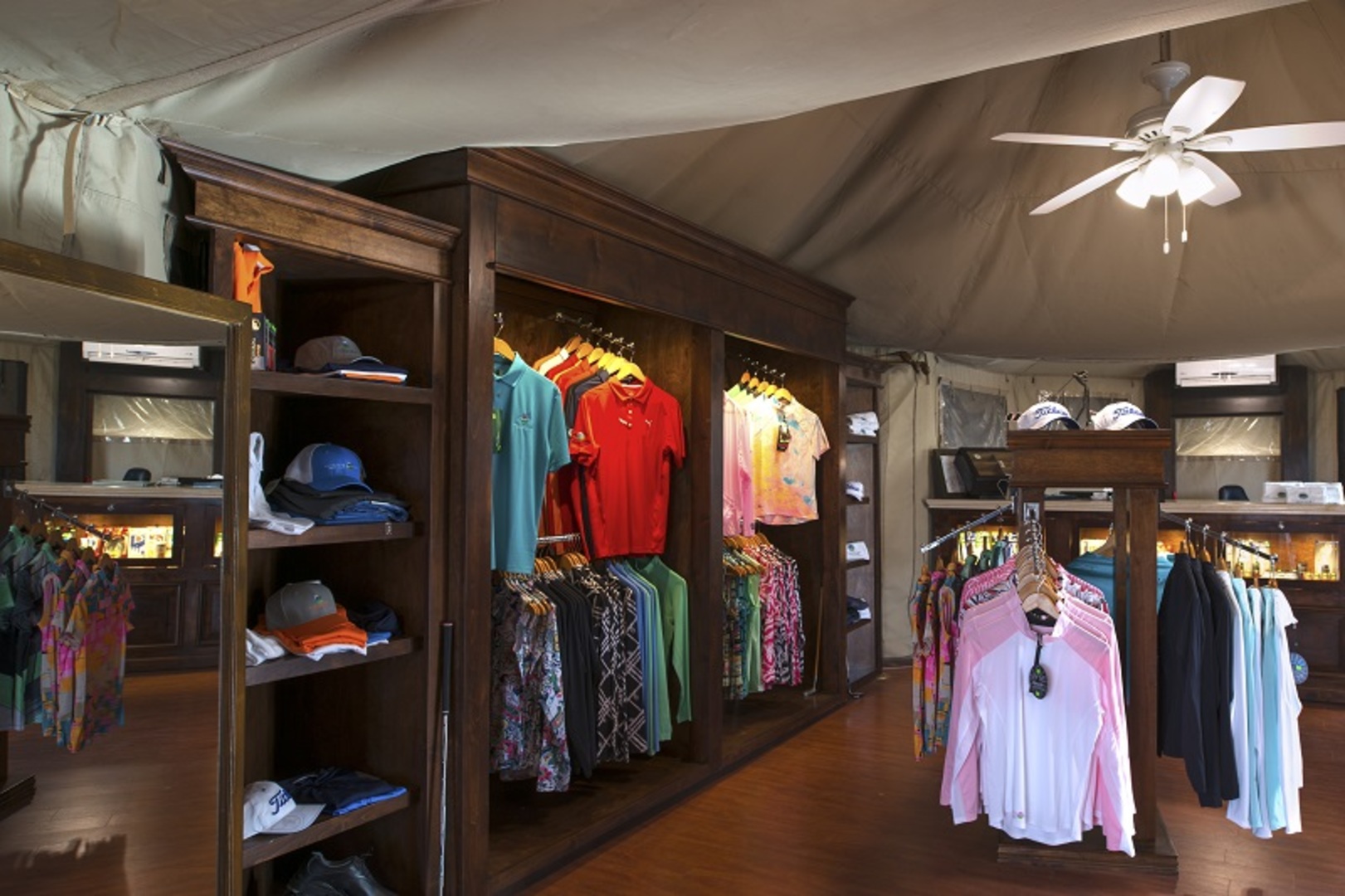 After sinking your final shot, celebrate and raise a glass back at the Clubhouse. All of these amenities have earned the course awards from publications like Golf Advisor, Golf Aficionado, Golf Odyssey, and Golf Digest, and when you look at the list of what courses Rees Jones designed, few others can compare.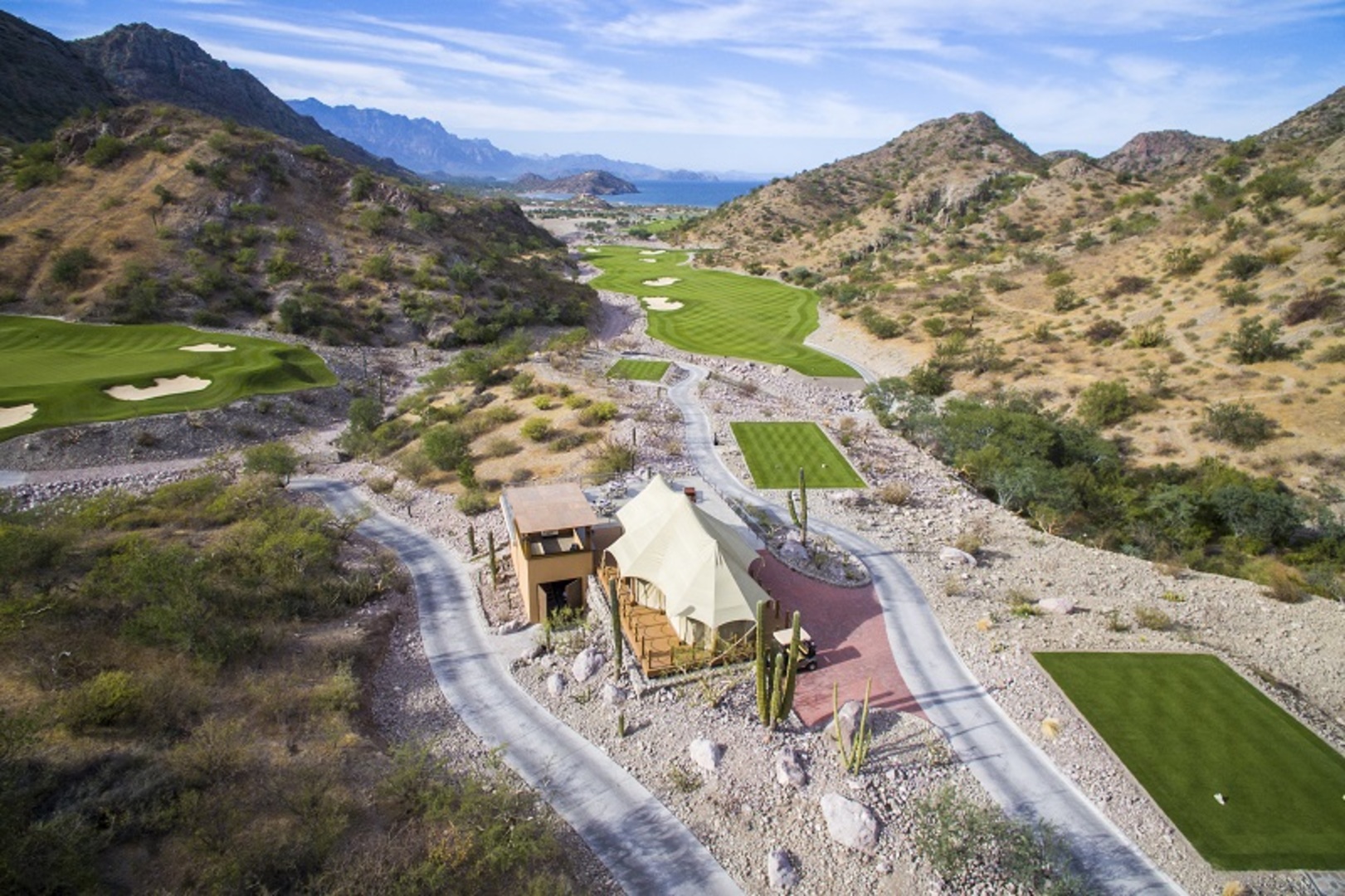 After a round of golf, it's time to kick back and relax at Villa del Palmar at the Islands of Loreto. Lounge by the tropical pool or stroll on the beach before pampering yourself with the Signature Golf Massage at Sabila Spa, a treatment that uses actual golf balls to target trigger points and improve your range of mobility.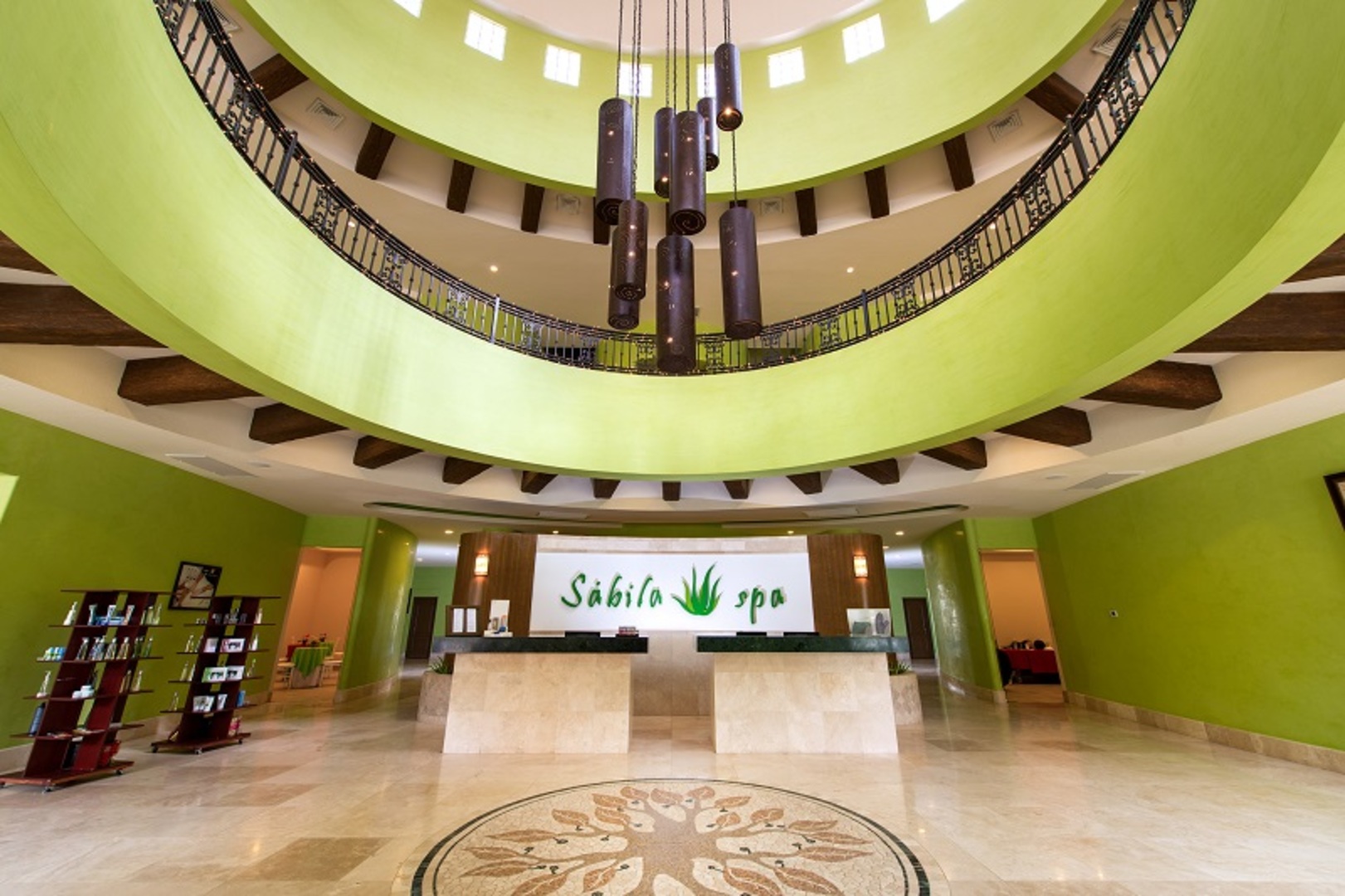 Another highlight of staying at the resort is the all-inclusive dining at gourmet restaurants, like Danzante Fine Dining. When you're not on the golf course, enjoy other outdoor adventures, like deep sea fishing, hiking, and scuba diving. All of this will make your Loreto golf vacation a truly memorable experience.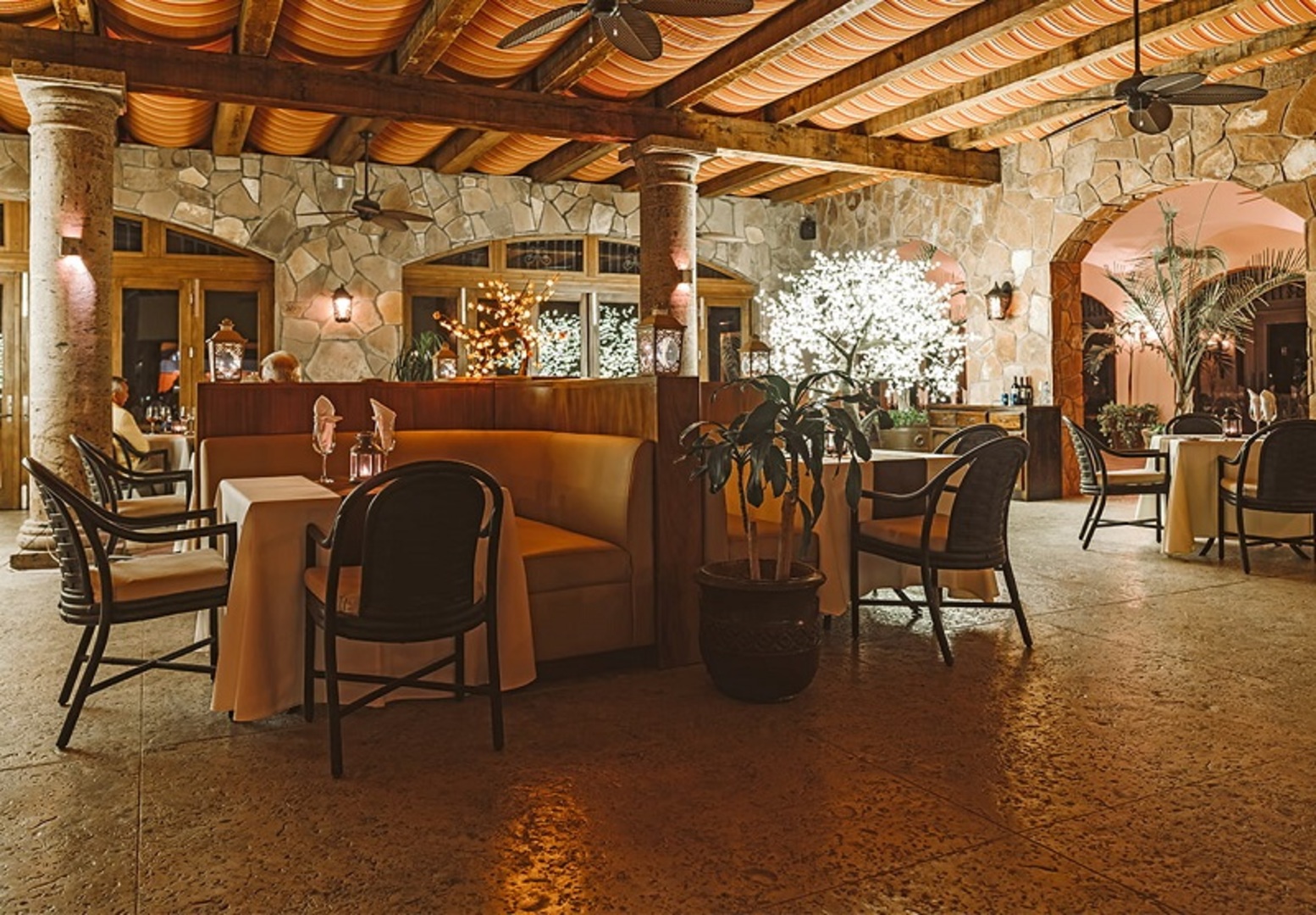 Known for its sweeping views of the rugged mountains and peaceful ocean, TPC Danzante Bay is one of the best Rees Jones golf courses, inviting athletes to test their skills and take in the city's natural beauty. As you play through the course, you'll notice the meticulous planning and unique layouts that the legendary golf course designer Rees Jones is known for.
View Course Hole by Hole Tour.