One of the most beloved culinary creations around the world, Mexican cuisine is rich in flavor and diverse in its ingredients, giving diners something to rave about each time they sit down for a meal. From hearty tortillas and savory meat to fresh seafood and vegetables, there is so much to love about traditional Mexican dishes. Discover the top 10 foods to try on your next trip to Mexico.
1. Tacos
Whether they are filled with steak, shrimp, fish, or pork, tacos are by far the most popular Mexican food around the world, and when you're traveling through Mexico, they are even better than you'd ever imagine. Each region of the country puts their own twist on these traditional Mexican dishes, making them as unique as they are delicious.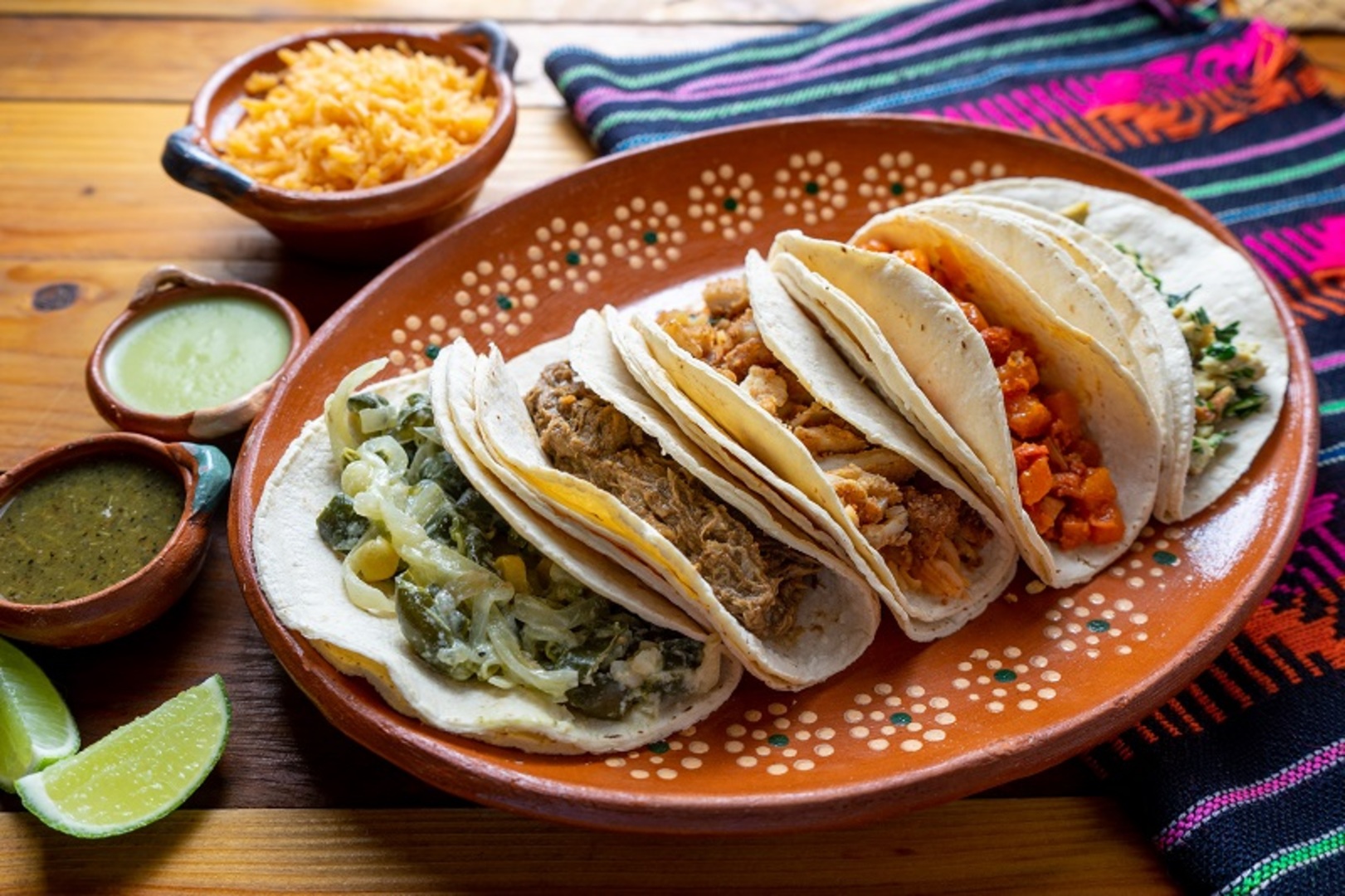 2. Chilaquiles
A mouthwatering combination of tortilla chips, tomato salsa, diced onions, cilantro, and sour cream, Chilaquiles are a breakfast favorite around the nation. Whether you order them with red or green salsa, and top them with chicken, eggs, steak, or nothing at all, this is sure to become your new favorite breakfast food.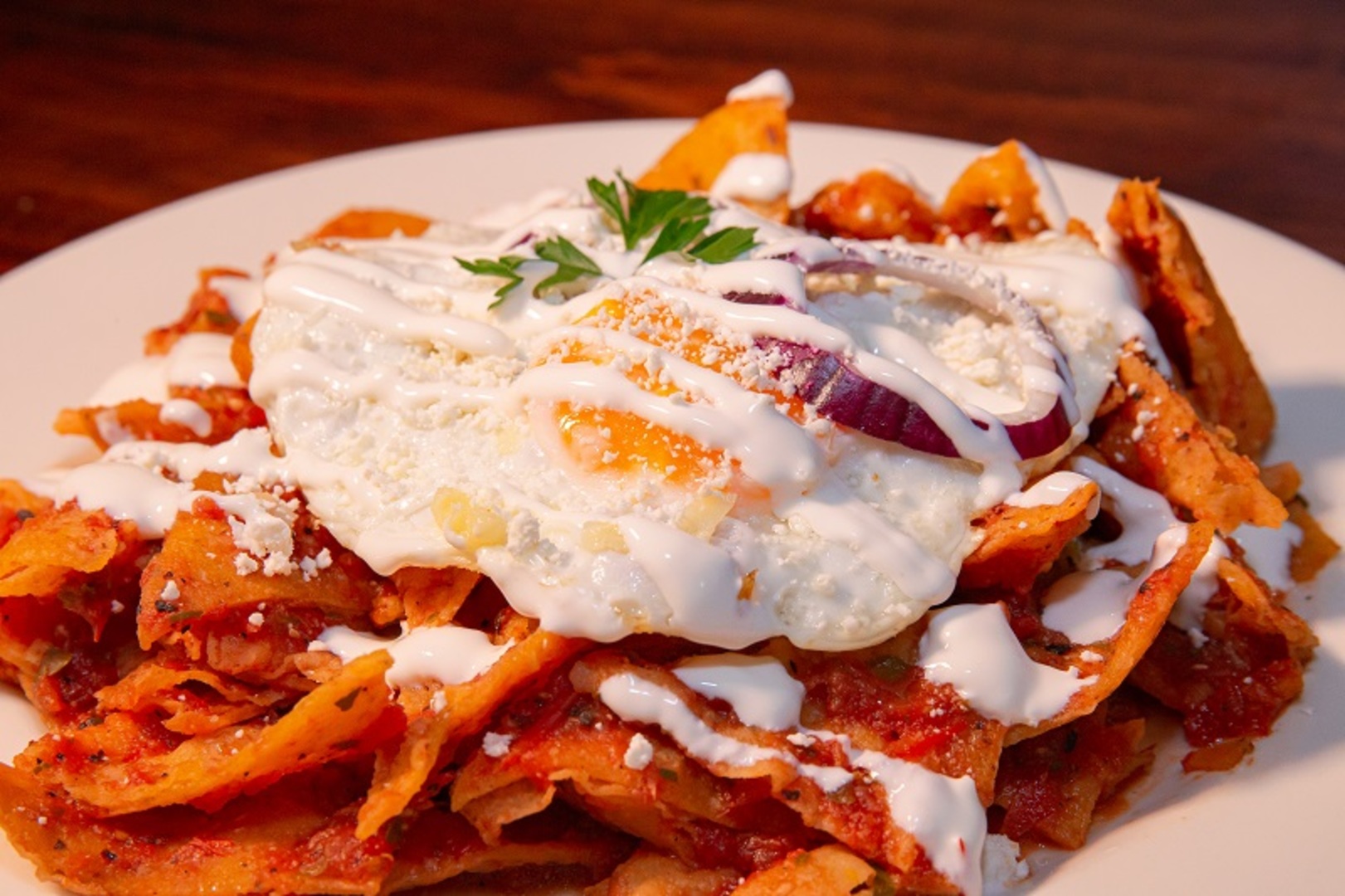 3. Tacos al Pastor
Likely the most popular Mexican food for travelers enticed by the savory aromas and long lines at tacos stands across the country, this delicious creation consists of placing thinly sliced pork, marinated in pastor sauce and roasted on a rotating spit, on a tortilla and topping it with onions, cilantro, and a slice of pineapple. Tacos al pastor are usually served with an array of salsas, lime, and can also be served on a quesadilla, a dish known as a "gringa," or a volcán, a crunchy tortilla smothered in cheese and your favorite topping.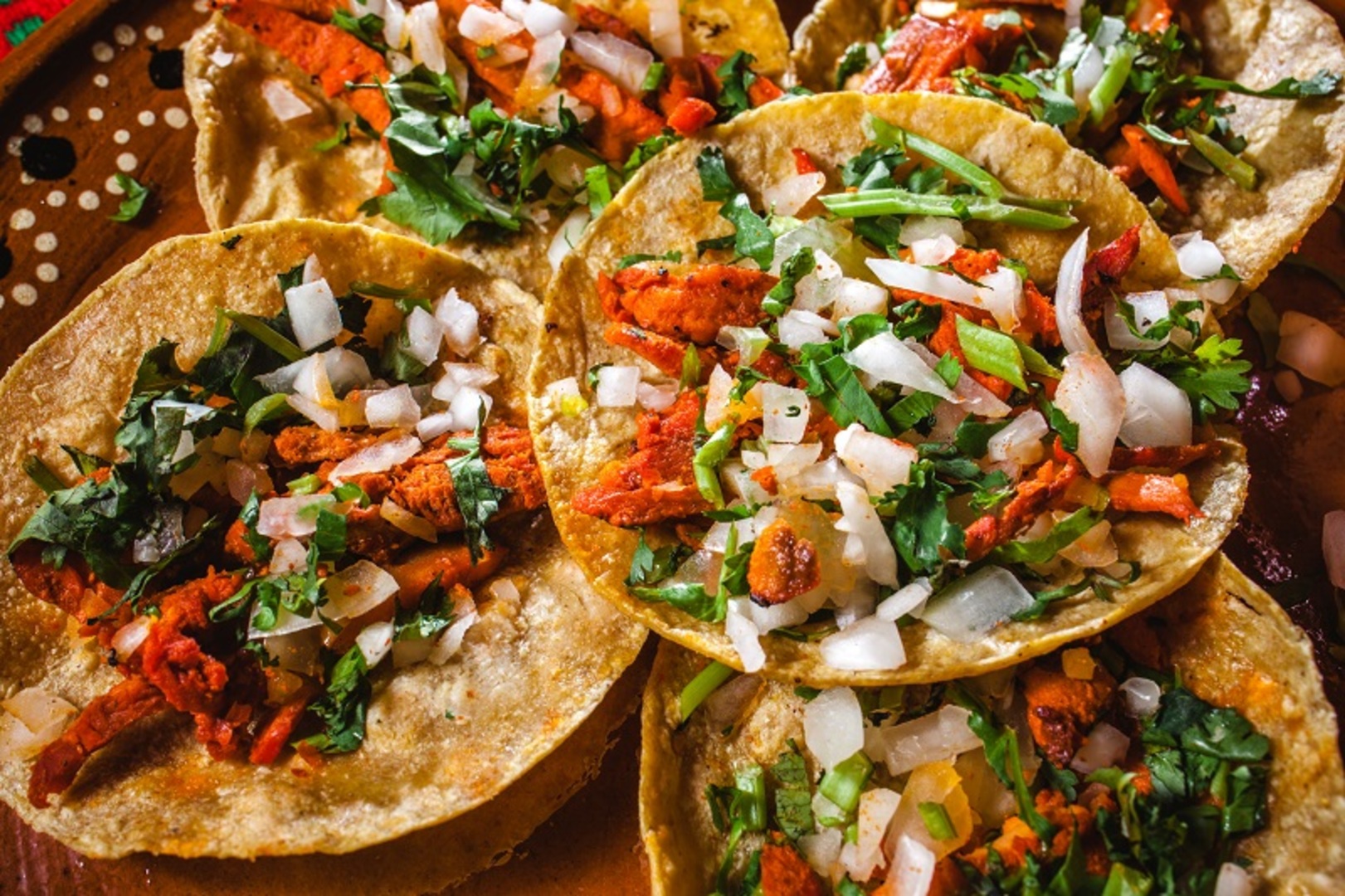 4. Ceviche
Every coastal town of Mexico puts their own spin on ceviche, traditional Mexican dishes that combine fresh produce, such as diced onions, tomatoes, cilantro, corn, cucumber, or mango, with either raw fish, shrimp, octopus, or tuna. The mixture is then cooked in lime juice and served with crunchy tostadas and fresh avocado, and it is simply to die for. Even if the idea of raw seafood scares you, give this dish a try and you might just discover how much you like it.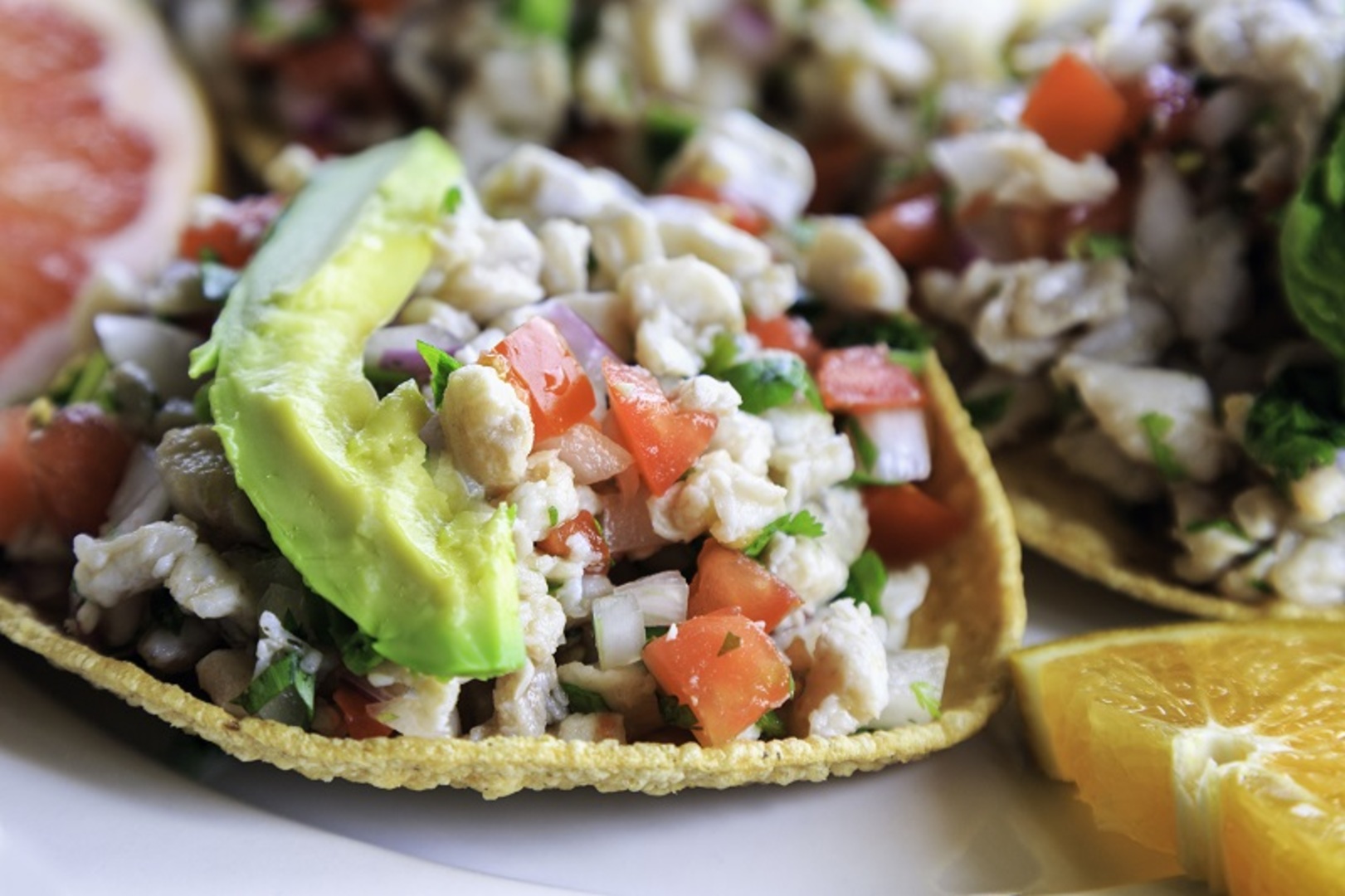 5. Mole
When it comes to traditional Mexican dishes, mole is probably the most unique. Containing more than 30 ingredients, including nuts, fruits, spices, chocolate, and chiles, mole has an indescribable flavor and when it is poured over shredded chicken or braised meat and served in hand-made tortillas, it's simply delicious. There are several types of mole, each with its own unique flavor combination. Whether you try just one or several, your tastebuds will never be bored.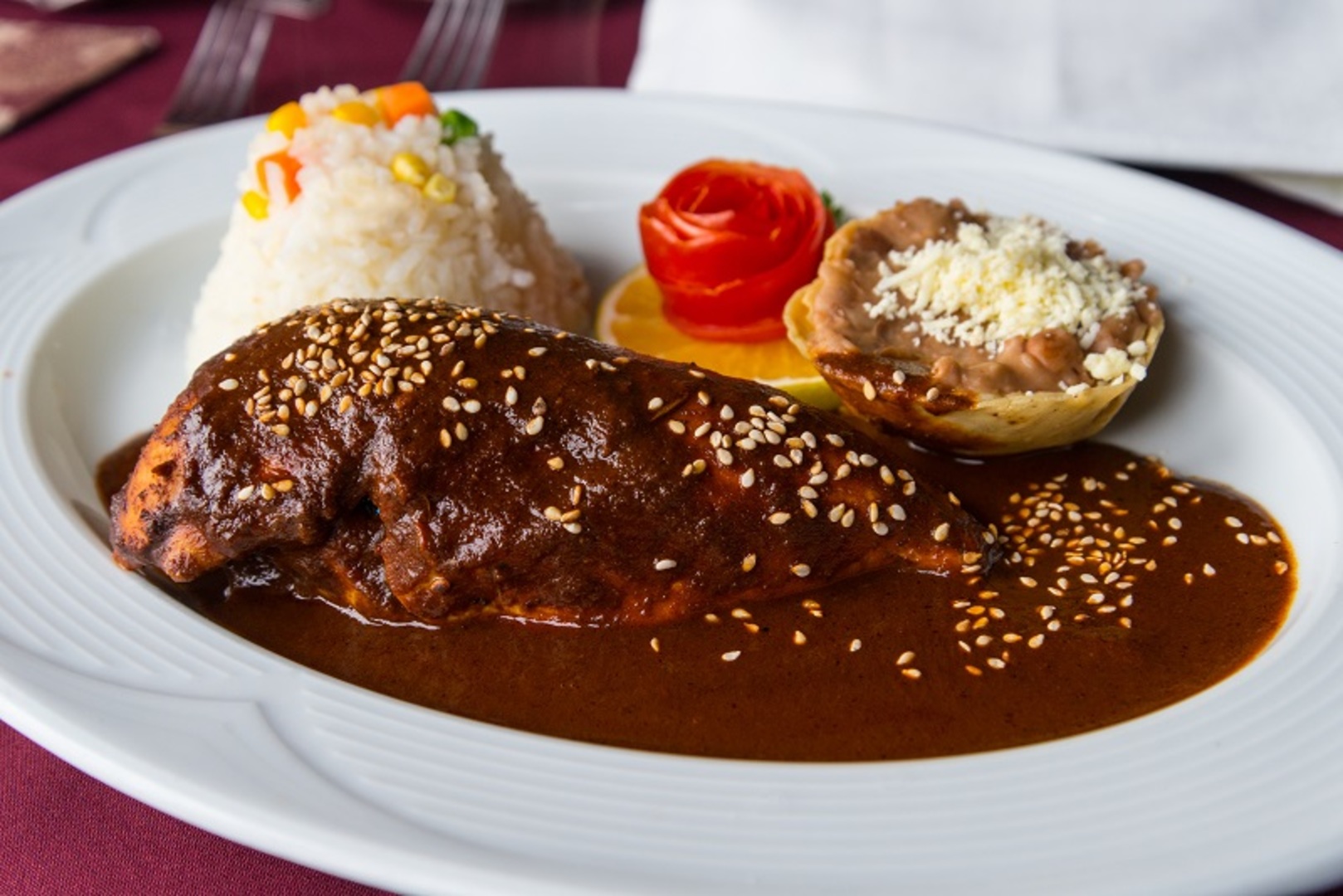 6. Elote or Esquites
You might be surprised to learn that corn is one of the most popular Mexican foods throughout the country. The favorite snack of many, corn is served either on the cob (elote) or in a cup (esquites) smothered in a combination of mayonnaise, sour cream, cotija cheese, lime, and chili powder. The exact flavor depends on the person preparing it, but when it comes to corn, pretty much anything goes.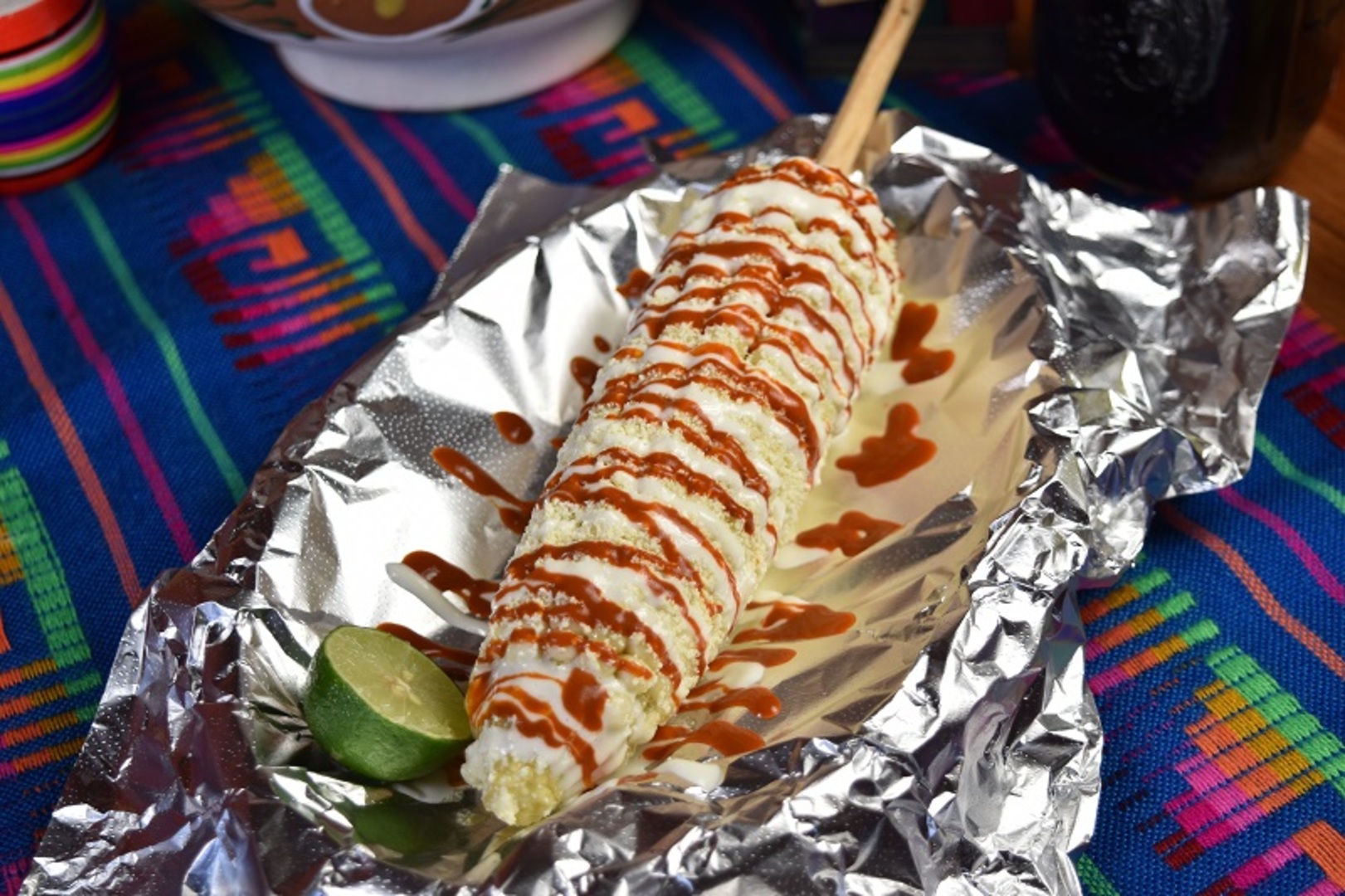 7. Churros
A delicious dessert, churros are nothing more than choux pastry fried in oil and coated in a mixture of cinnamon and sugar. Best served warm, many vendors will fill this popular Mexican food with Nutella, caramel, Baileys, cream, or any number of other flavors, but they are absolutely delicious even on their own.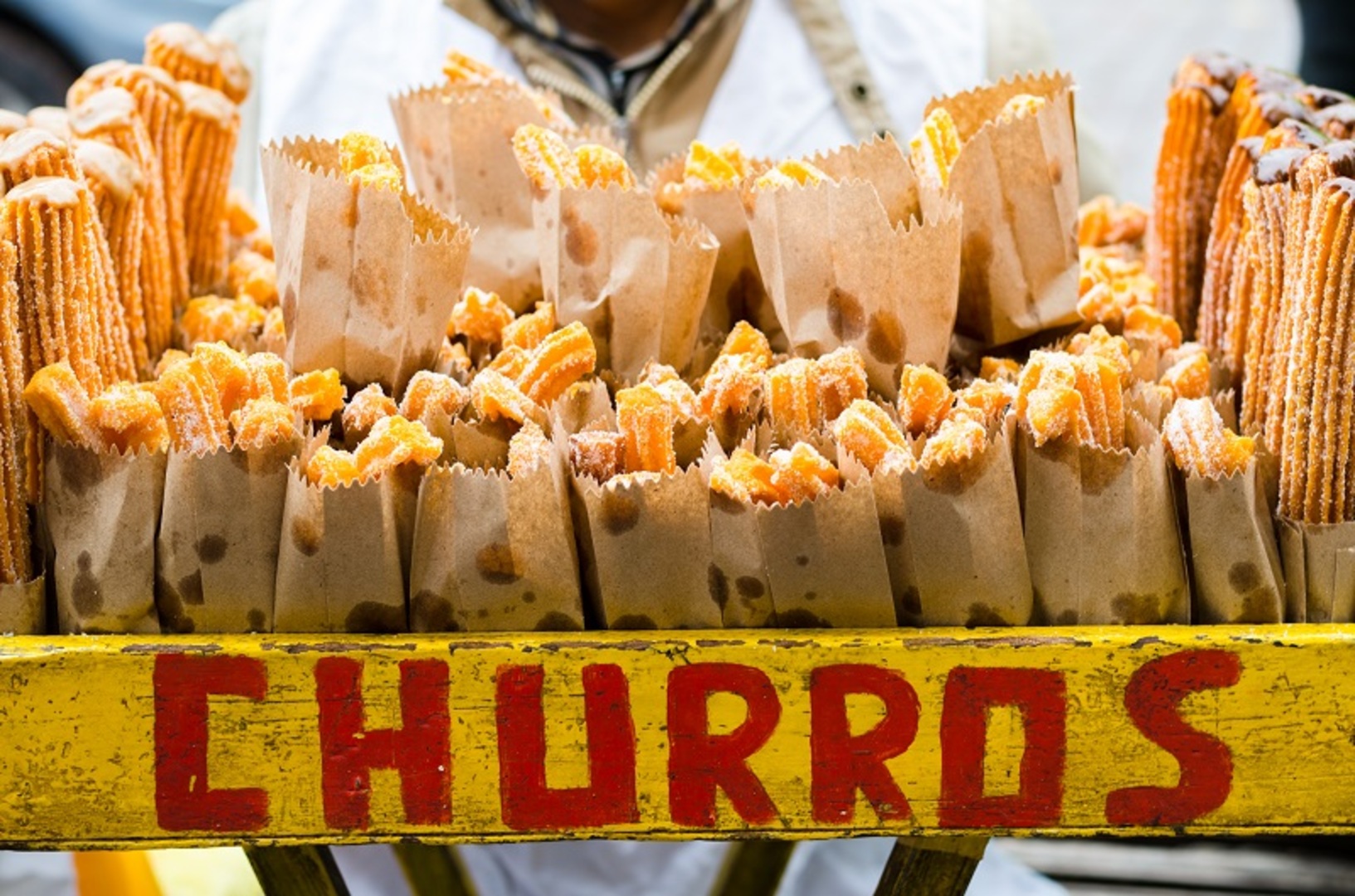 8. Clams and Oysters
Not all traditional Mexican dishes come with tortillas and tomato sauce, especially along the country's coast, where you'll find deliciously fresh seafood, including chocolate clams and savory oysters. Whether sprinkled with lime and salsa and eaten cold or grilled and topped with tobacco and blue cheese, these seafood favorites are about as delicious as they come.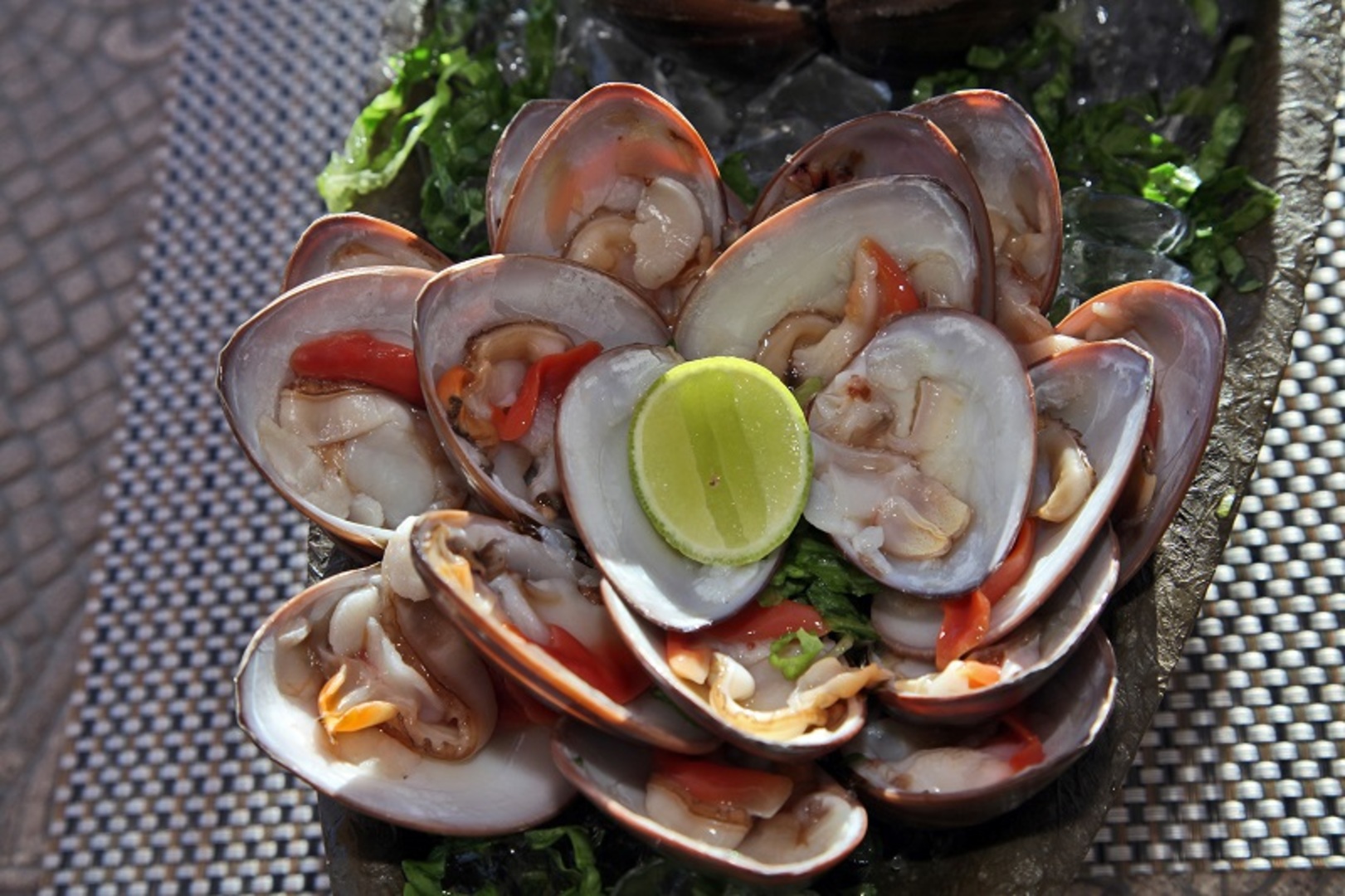 9. Enchiladas
An incredibly diverse dish, enchiladas come in a variety of flavors and are filled with a rich array of ingredients. Chefs begin with mouthwatering tortillas rolled up and stuffed with chicken, meat, pork, or vegetables. They then smother them with a sauce, usually a green or red tomato-based recipe, before topping them with chopped lettuce, tomato and radish slices, and strips of onion. In some instances, you'll find these savory platters smothered in melted cheese or served with sour cream for a truly mouthwatering dinner.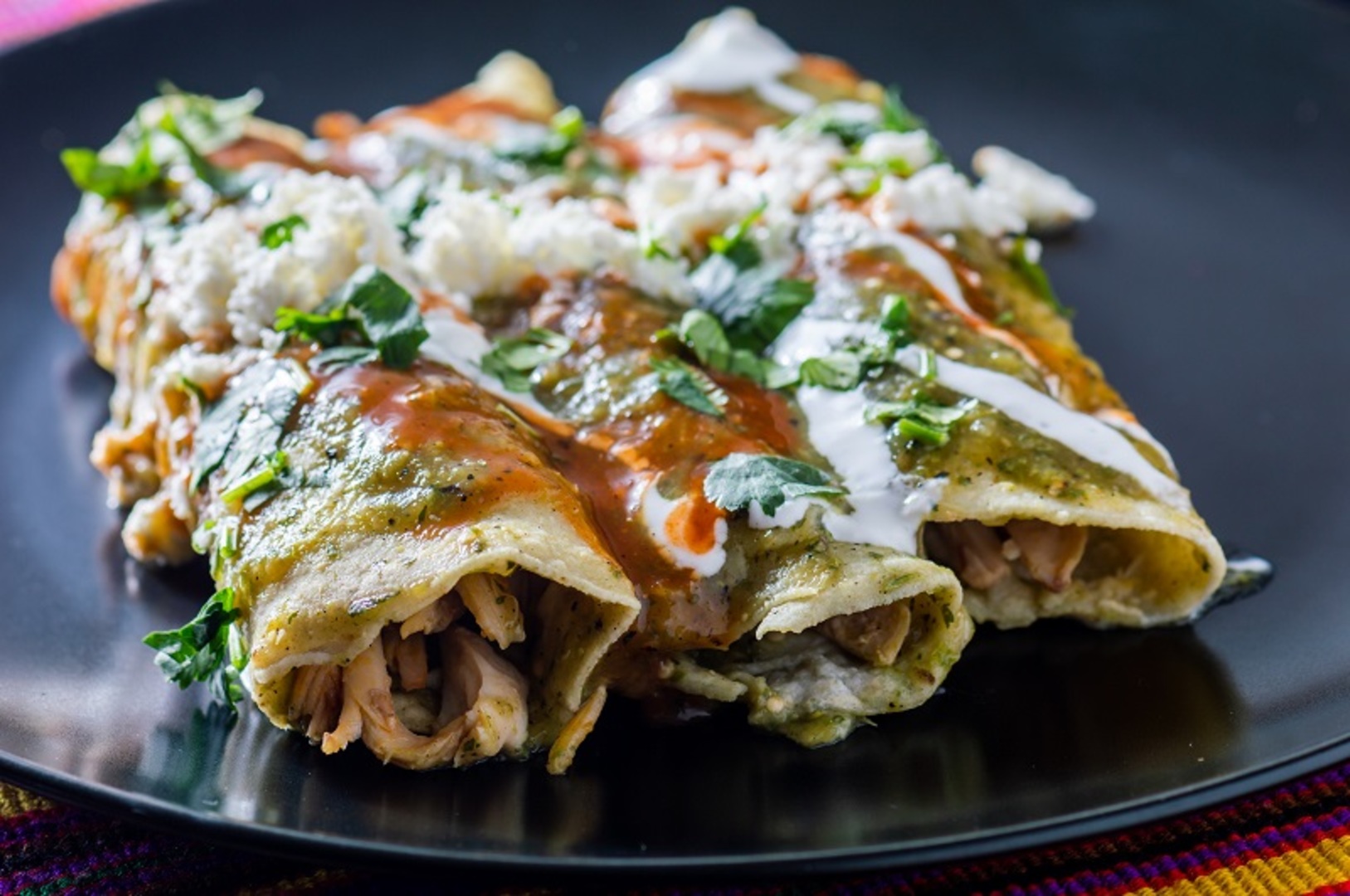 10. Flan
One of the most traditional Mexican dishes, flan is a custard dessert that delivers creamy bites and a rich caramel flavor. Silky smooth, flan is probably one of the most commonly served desserts at restaurants and homes around the nation.