As a member, you probably already know that Loreto, Mexico is a paradise that offers everything you need for the perfect retreat. Whether you're planning your first trip or your tenth, there are plenty of reasons to escape life to bask in the warm sunshine of Loreto. If you live in Dallas, or a city nearby, this guide will help you plan the ultimate getaway to the Magic Town in Mexico by giving you tips on how to get to Loreto, making the most of your stay at Villa del Palmar at the Islands of Loreto, and filling your itinerary with myriad things to do.
Direct Flights from Dallas to Loreto Mexico
Getting to Dallas to Loreto, Mexico is easy, especially when you take advantage of the direct flights from Dallas-Fort Worth International Airport offered by American Airlines. The relatively short flight opens up a world of possibilities for those hoping to jet off to paradise. In a matter of a few hours, you will be landing at the Loreto International Airport ready to start your vacation.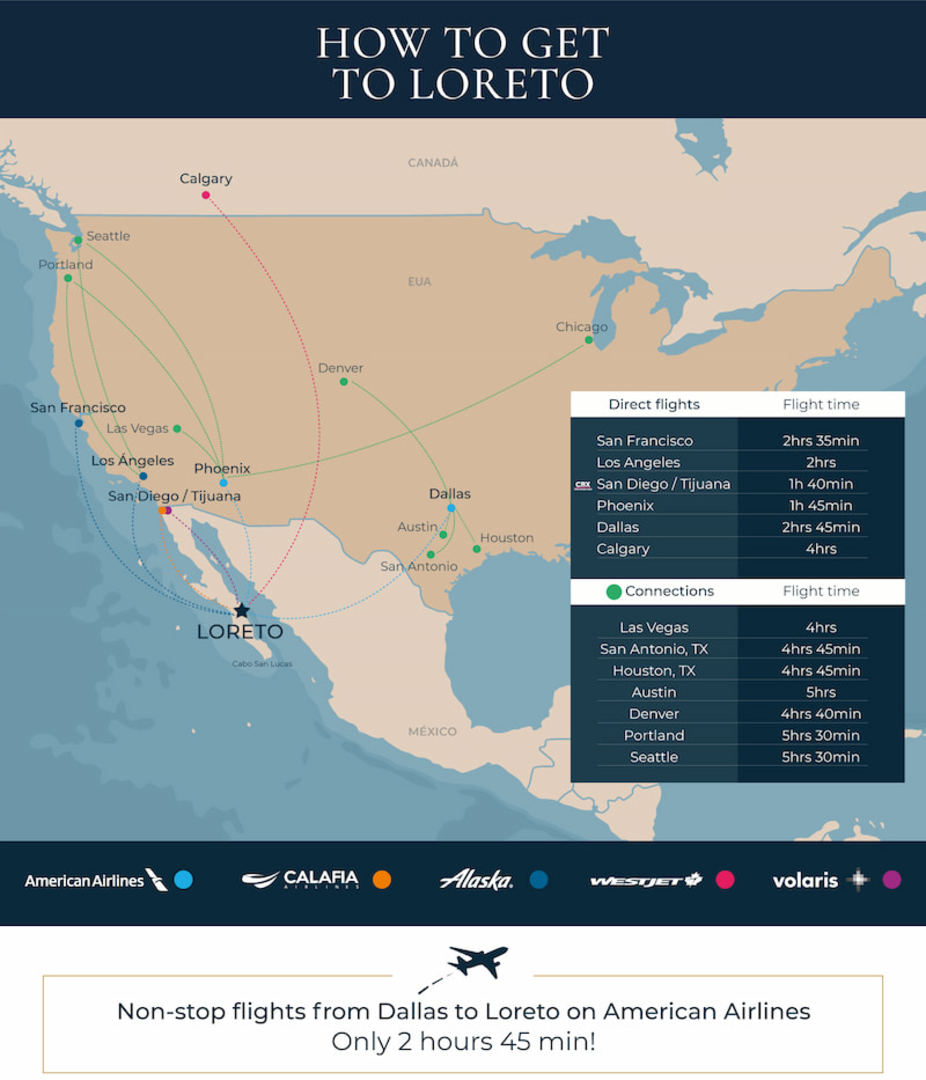 Making the Most of Your Membership
Villa del Palmar at the Islands of Loreto is the perfect place for the getaway of your dreams and as a member, you'll have access to the best the resort has to offer, so dive into the swimming pools, explore the private beach, indulge at the spa, and gorge on delicious cuisine at each of the restaurants, including the award-winning Danzante. We guarantee that the heartfelt service, sublime surroundings, and comfortable suites will ease you into a vacation mindset the minute you arrive, helping you forget the stress of life back in Dallas.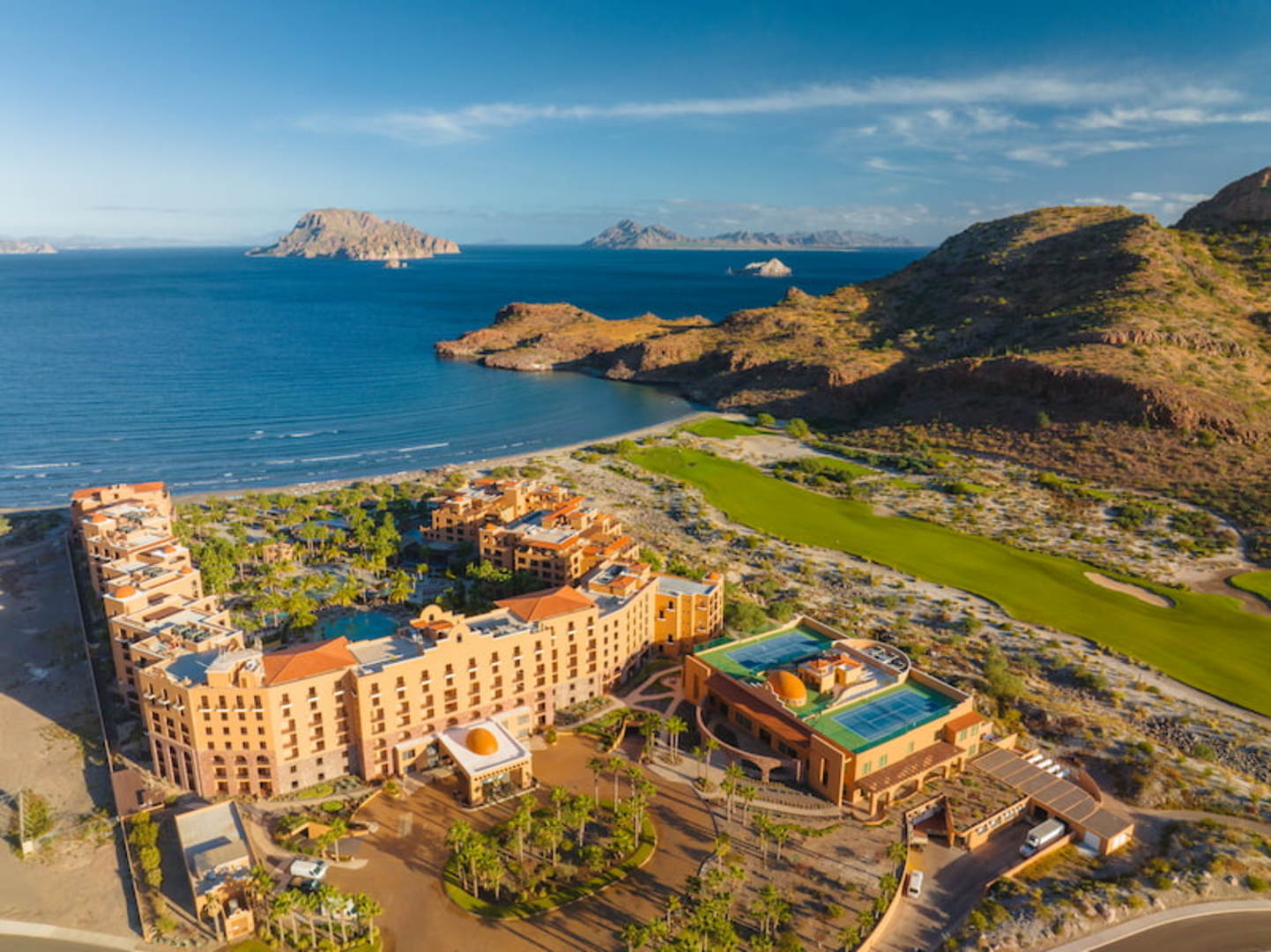 Unique Things to Do During Your Getaway
From golfing at TPC Danzante Bay to exploring the stunning landscapes of the Islands of Loreto, there is no shortage of entertaining activities for members of all ages. As a member, you have access to exclusive activities and discounts that will make your stay even more memorable so book the tour, reserve your spa treatment, and take full advantage of your member perks, and while you're at it, be sure to try some of these unique activities:
Play pickleball while enjoying the stunning views of Danzante island in the distance.
Take a morning yoga class as the sun comes up on the horizon.
Schedule a massage and enjoy the benefits of the hydrotherapy circuit before your service.
Spend the night stargazing with your loved ones.
Invite friends to a round of golf on Mexico's Best Golf Course.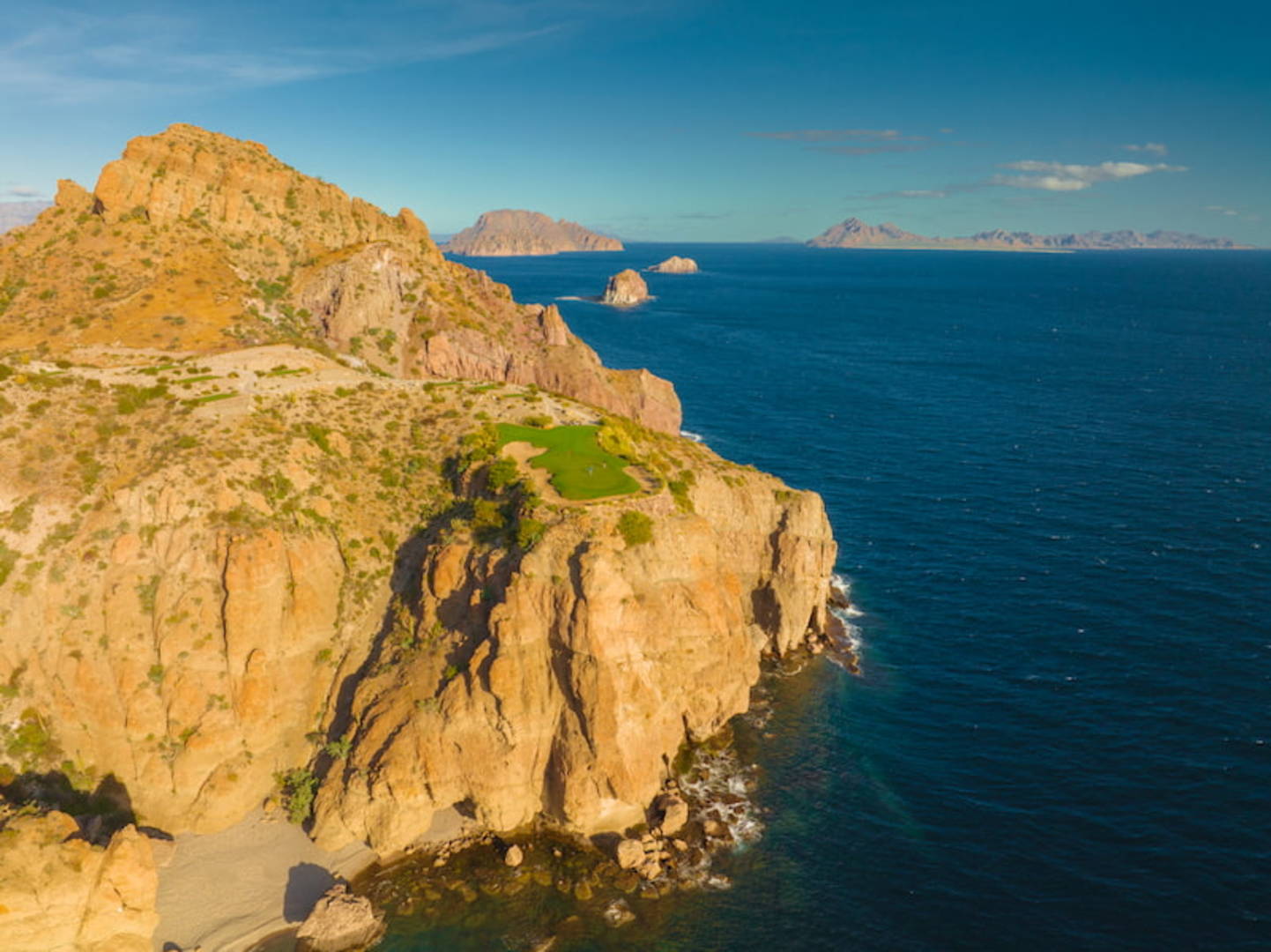 Reasons to Travel from Dallas to Loreto Mexico
Loreto, Mexico offers the perfect escape from the stresses of daily life, with stunning natural beauty, exciting activities, and luxurious accommodations.
Flights to Loreto from Dallas are often affordable, making it an accessible destination for budget-conscious travelers.
The people of Loreto are incredibly friendly and well-known for their warm hospitality, which will help you to feel at home.
The change in landscapes will help you escape your ordinary routine. Go from city and suburbs to vast seascapes in just a few short hours.
Broaden your horizons with rich history and unique cultural experiences.
Loreto is simply incredible, so pack your bags, book your direct flight from Dallas to Loreto Mexico, and get ready to experience the vacation of a lifetime as a cherished member of the Villa del Palmar family.